Creating a Scrum Master Resume: 9 Tips That'll Get You Hired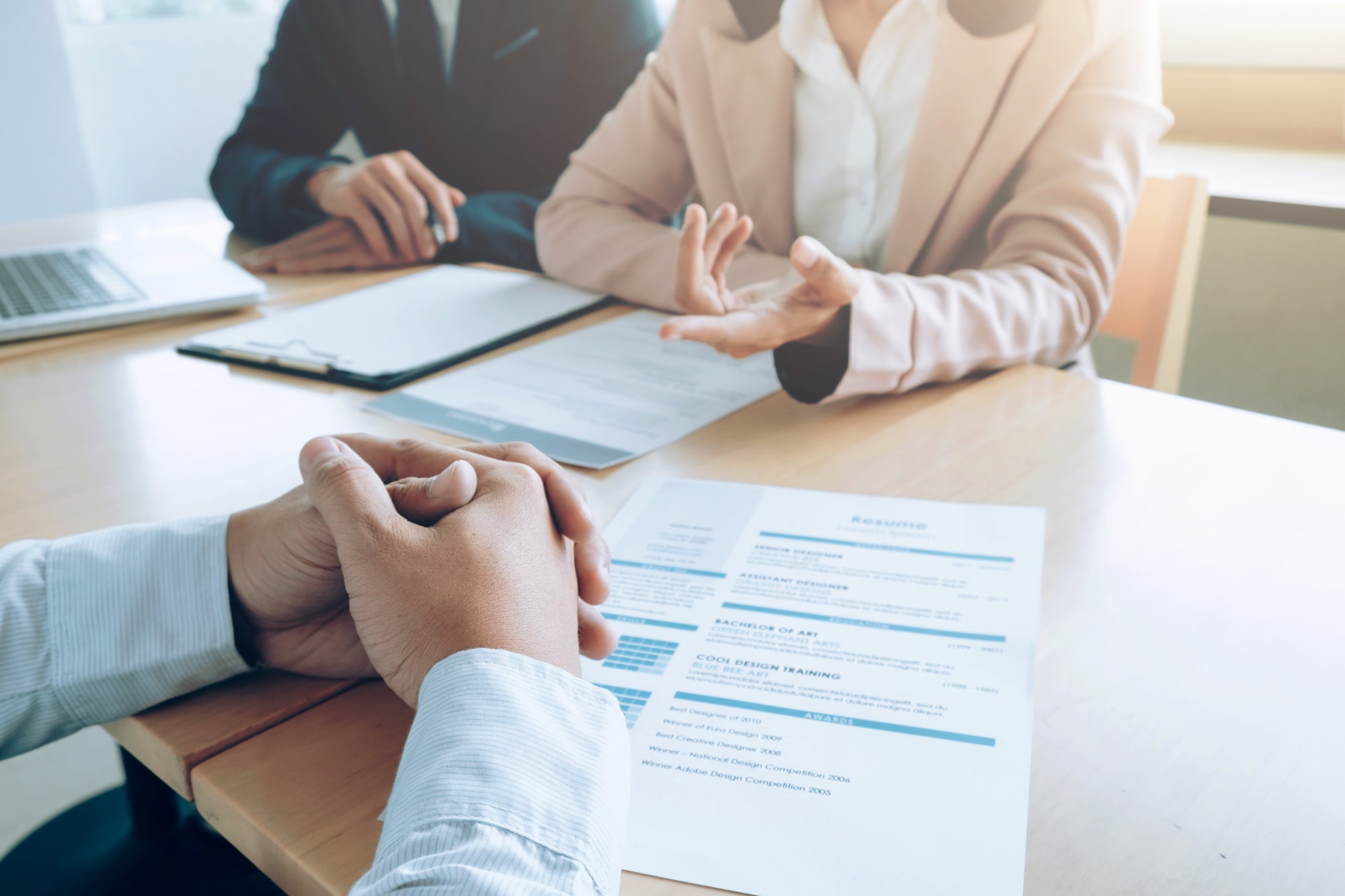 Creating a Scrum Master Resume: 9 Tips That'll Get You Hired
Do you have your eye on a scrum job opening? Read our tips and tricks and learn how to create a scrum master resume that'll get you the job you want!
Keyword(s): scrum master resume
Do you have a strong background in software development and are seeking a job in Scrum? Is your current resume having trouble getting attention from companies and recruiters?
If so, then we suggest following these tips for creating a scrum master resume that will land you an interview. Your resume needs to emphasis your background in software and managing teams. It is also important for your resume to find a balance between long lists of qualifications and a focus on accomplishments that relate to the job. With our knowledge of Scrum and Agile principles, you can land a job that will help you make a reliable living putting your skills to proper use.
Here are nine tips for creating a scrum master resume that will get you hired.
1. Start with a Resume Summary
The first step to creating a Scrum resume is giving hiring managers an idea of what to expect as they continue to read the document. That's where a resume summary comes in, as it gives readers an idea of your accomplishments so that they keep reading to find the details.
In addition to giving a glimpse into your professional background, the summary should let readers know about your education in Agile. Keep the summary at two to three sentences at most so that readers can look forward to reading the rest of your resume and do so quickly.
2. Seek out Examples
If you've had the same job for years and haven't worked on your resume in a while, then scrum master resume examples will come in handy. With an idea of what success resumes look like, you will be able to apply the same success to your job search.
You can look for examples on Google, LinkedIn, and similar websites to see how to avoid being generic or which qualifications to emphasize. If you know a friend or former co-worker with a scrum master job, you can ask to look at their resumes to see what to add or subtract from yours.
3. Keep the Length Short
Length is another factor that you need to consider when creating any resume, especially if you want to make the hiring manager's job easy. Even if you have a long history in this software, a multi-page resume can reduce the value of each accomplishment and become a chore for people to read.
Our advice is to keep your resume between one to two pages so that hiring managers can understand your qualifications. You can narrow down a long experience with jobs and projects by emphasizing each one's main points so that you don't leave out history that can help you land the job.
4. Start with More Relevant Experience
The best scrum master resumes are those that start off with qualifications that fit the needs of the company they are applying to. Whatever job you have or had that relates more to the position you want should be the first that the hiring manager reads.
When it comes to Scrum, we recommend starting with a job that involved managing projects and teams or creating and improving software. This will allow you to show off your technical expertise and your ability to work with others in a way that helps the whole team.
5. Include a Tech Table
While your resume needs to maintain a professional image, that doesn't mean you can't get creative. That's where tech tables come in, which are especially helpful to those who understand the technical aspect of Scrum.
Your table should focus on your knowledge of operating systems, software development, and Agile tools and how it relates to the job. Place the table at the end of the resume to keep the document consistent and easy to read.
6. Detail Your Experience
If you want hiring managers to maintain the interest they developed from your resume summary, then your background should detail your duties and skills. Each job should be described on your resume that shows your confidence in your background, even if it sounds like you're bragging.
Include three to four bullet points for each job so that readers know you were trusted with a variety of tasks. Make sure that each point relates to the requirements of the job you're interested in, especially if it involves software and team management.
7. Include Project Results
A scrum master resume that will win over prospective companies will show off more than just your duties. Companies that use Scrum want employees who have produced results for the people they've worked for in the past.
Include projects you've worked on that produced success for your companies in the form of increased sales, updated software, or boosted company morale. With statistics to back up your success, hiring managers will feel more confident in moving forward with a resume.
8. Save a PDF
With today's digital tools, it's important for your resume to maintain a professional look when sending it online. The first copy of your resume should be created in a Microsoft Word document, but a PDF copy will allow it to keep its final form.
Saving a PDF will give you a better chance of maintaining borders, charts, and other features that can grab attention. With a Scrum master resume PDF, you can also avoid having to re-send your document if the company's email system doesn't accept the Word format.
9. Add Your Hobbies
While your professional and educational experience needs to be a priority, your resume can also benefit from telling more about yourself personally. Include your hobbies at the end of your resume to let the company know that they would be working with someone who has a fun side.
Start with hobbies that relate to technology and teamwork so that they know it can translate to working on Scrum. It will also help to include activities such as sports and video games to show that you have experience building strategies and helping others improve.
Sending Off Your Scrum Master Resume
The best scrum master resume finds a balance between detailed experience and length for an easy read for hiring managers. It also helps to include statistics and project results to emphasize your ability to do the job.
Consider charts and other features to add that will grab attention and help your resume stand out from others. It also helps to include hobbies that can translate your skills to the job while showing off your fun side.
With these tips, your Scrum resume will land you an interview in no time.
For more of our Scrum and Agile expertise, check out our guides to put your technical and team-building skills to good use.