How to Decide Which SAFe Certification Course Is Right for You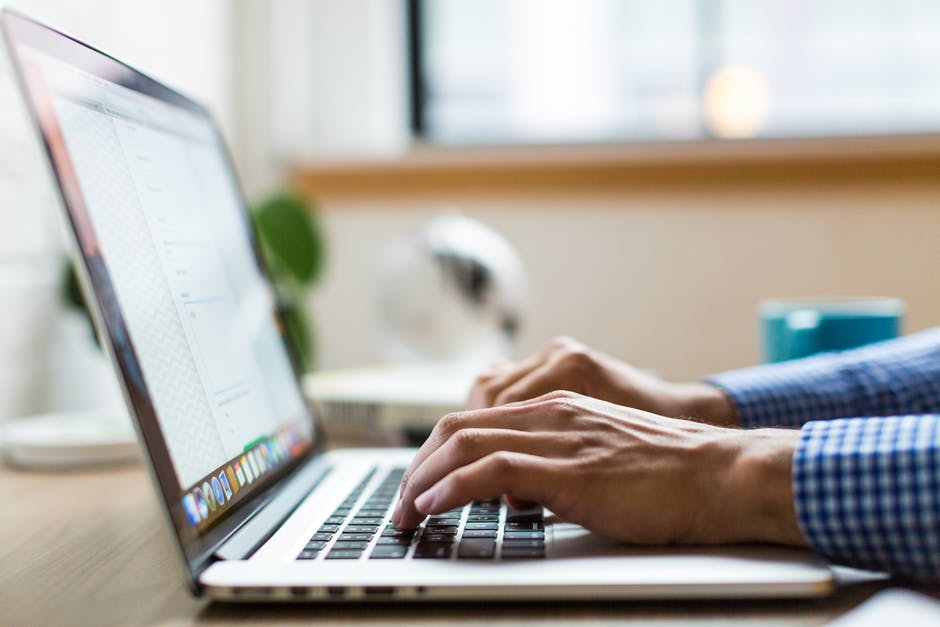 How to Decide Which SAFe Training Course Is Right for You
Think you could benefit from Scaled Agile Framework certification? Here's everything you should know about how to choose the right SAFe training course.
Keyword(s): safe training
SAFe (Scaled Agile Framework) has become the definitive framework for software development and delivery. It has been adopted by organizations of all sizes.
But, with such a selection of Agile certifications available, choosing the right fit for a certification which aligns to your current career path, your position and career aspirations is important.
Think you could benefit from Scaled Agile Framework certification? Here's everything you should know about how to choose the right SAFe training course.
Where to Start
The first step towards picking the most suited SAFe certification is to decide which role you wish to fulfil. Then understand what each certification provides.
Organizations that have not adopted SAFe have roles such as Program or Portfolio Managers, Project Managers, Business Analysts, Business Owners, Developers, Testers, Architects, Governance Specialists and more.
SAFe discusses two primary areas i.e. Implementing SAFe (role-based) and Leading SAFe (team-based) both of which have certifications.
Adopting SAFe moves the organization from Waterfall to Agile Software or Solution Delivery requires these roles to be re-organized into the Scaled Agile Framework. At a minimum, these would be Team, Program, and Portfolio levels.
What Does This Mean for a Team?
SAFe advocates roles at these levels. It offers certifications to support those roles (each one is briefly described) there are other roles in a SAFe organization which SAFe does not offer to certify:
Team Level Roles
Specialists such as developers and testers
Product Owner (PO)
Scrum Master
Program Level
Product Management
Release Train Engineer (RTE)
Architects
Business Owner
Portfolio Level
Lean Portfolio Management
Knowing what your team needs and what they cannot be certified for is paramount. It is how your organization will attain a SAFe certification. If they cannot be certified directly for their roles as per the above points, then you'll need to make sure that you, as a senior member of staff, are qualified to oversee your team.
What Are Your Safe Training Options?
When you begin the journey of looking to SAFe training options, the information is simply overwhelming. Here's a quick breakdown for you of the different SAFe training certifications available:
Certified SAFe Agilist (SA)

This 2-day course is a great point to start your Agile Certification journey. It is structured for a complete newbie to SAFe. It covers all the Scaled Agile Framework principles and practices. This is a must in order for you to build further SAFe Certifications.


Certified SAFe Program Consultant

This 4-day course is where the real work starts. Software developers and executives will be trained to coach programs. They will be able to drive the necessary DevOps culture. And they will know how to build a continuous delivery pipeline, manage Agile Release Trains and promote the required Lean Portfolio Culture.


Certified SAFe Practitioner

This is where your training shifts from individual to team training. Working in an Agile Release Train (ART) team in a SAFe enterprise requires you complete this certification to the skills to improve team participation in your role. This 2-day course will provide you with an in-depth understanding of ARTs, planning and executing iterations as well as learning to write user stories.


SAFe Scrum Master (SSM) Certification

This 2-day course is for you if you've chosen to become a Scrum Master. It's aimed at an enterprise level but be warned, the course is extremely in-depth. Successfully completing this course will position you to plan and execute Program Increments, build and support agile teams as both a Servant Leader and Coach.


SAFe Advanced Scrum Master (SASM) Certification

If you have chosen the Scrum Master path you may, in time and after some work on the job, quite possibly want to embark on a Scrum Master leadership role. In which case this certification will be hugely advantageous.


Certified SAFe Release Train Engineer

If you have chosen the role of Release Train Engineer as your career preference then this certification is imperative. As an RTE you will be able to take full control of an Agile Release Train by guiding, coordinating and organizing the entire agile team.

PI (Program Increments) are key to SAFe, once certified you will be positioned to participate in PI meetings (pre and post) as well compile PI objectives. If you are a Project Manager, PMO Head or Technical Delivery Manager and your organization has embarked on SAFe, then this 3-day course is ideal for you.


Certified SAFe Product Owner/Product Manager

SAFe expects that IT and Business operate in the same ARTs. So this course is for Business Owners, Product Managers, Business Analysts and Product Managers who are new to SAFe.


Certified SAFe DevOps Practitioner (SDP)

This is a comprehensive and advanced 2-day course. This is to be taken after a level at which you have an improved understanding of the DevOps. You should have the required competencies to build the necessary mechanisms for a Continuous Delivery Pipeline.


Certified SAFe Agile Software Engineer (ASE)

This is a 3-day workshop-oriented course that will help you, the software engineer, to learn the foundational principles and practices of the Agile Software Engineering and continuous delivery.


SAFe for Architects

The SAFe for Architects course prepares System and Solution Architects to engage across the organization. What you'll learn here is how to align architecture with business value. You'll be able to drive continuous flow to large systems-of-systems while supporting SAFe program execution.


Lean Portfolio Management

Successful completion of this 3-day certification positions you to have the understanding, tools, and techniques required for functions such as Strategy and Investment Funding, Agile Portfolio Operations and Lean Governance.


Certified SAFe Government Practitioner (SGP)

In the event, you have chosen to work in a government agency this certification is designed for you. It focuses on imparting skills for building technology-based Lean-Agile practices in the government context by learning the right information and strategies.

In this 2 day course, attendees will learn to use SAFe for Lean-Agile transformation of a program inside a government agency.
Where to Now? A Closing Statement
Adopting SAFe is not simple or easy, it requires changes to the very DNA of an organization.
Leading and implementing SAFe requires many changes at many levels. This means that SAFe training needs to be completely on par and valid for what your organization is trying to achieve.
A SAFe implementation is as much a culture change as it is an operational and governance change. For this reason, certifications are detailed and complex. Examinations are difficult and require serious preparation. Don't go into this journey with a light expectation.
Need help on where to find these courses? Check out our upcoming courses, we've got you covered!