What You Should Know About Getting an Agile Certification Online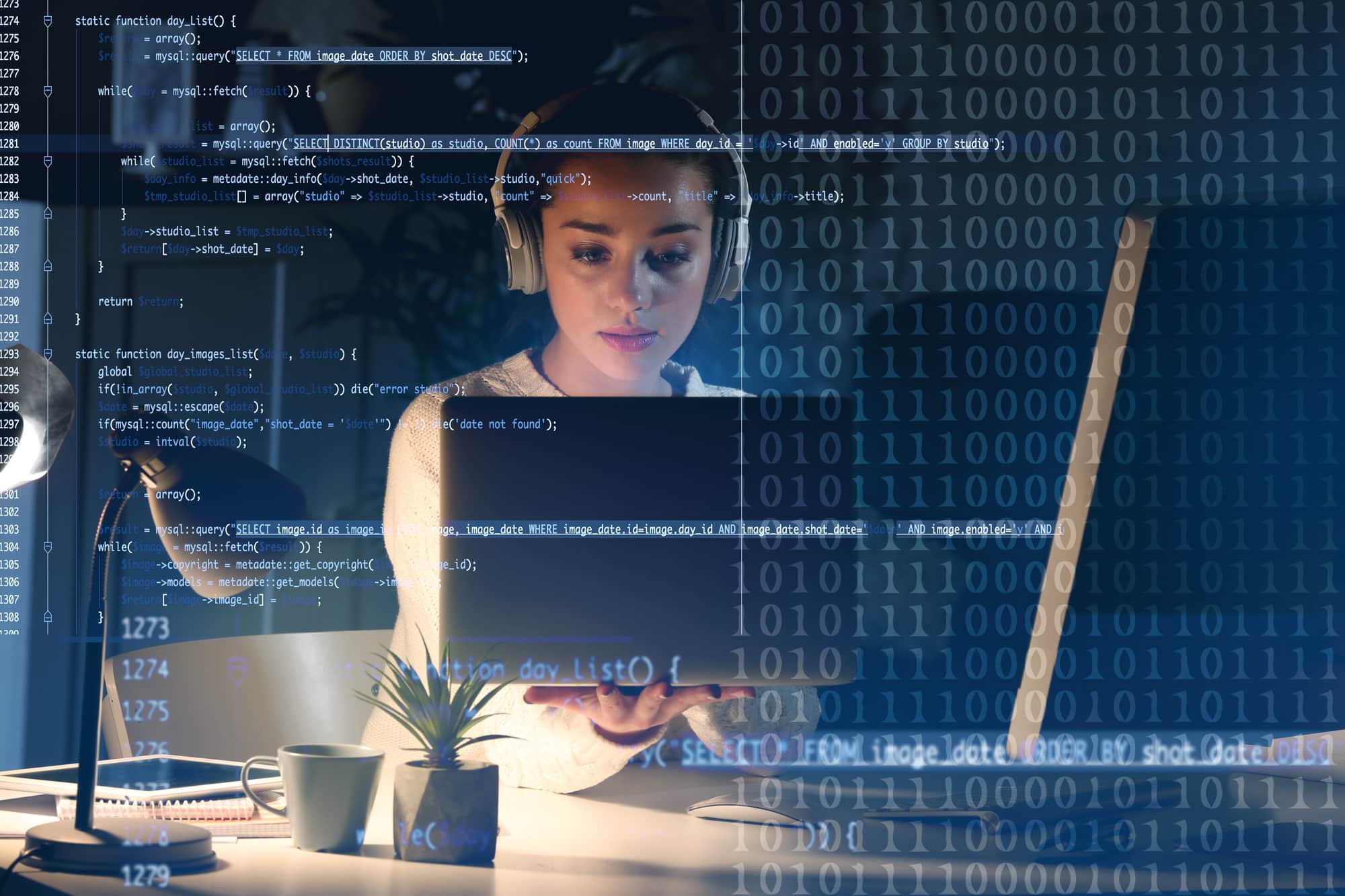 What You Should Know About Getting an Agile Certification Online
Are you thinking about getting an Agile certification online, but you don't know where to start? Learn more about getting your Agile certification here.
Keyword(s): agile certification online
Software engineers depend on a few constants to be focused and productive. Agile has established itself as one of the most beneficial methods in the workplace. It helps improve employee's productivity through various tools and flexibility.
By enrolling in Agile courses, you will get the tools and knowledge necessary to incorporate this approach in the workplace. An Agile certification online can lead to a promotion and a lucrative salary.
Continue reading to discover more about taking Agile online courses to advance your career.
What Is Agile Software Development?
Agile is mainly a mindset for software development. Its primary goals are to offer issue resolution and value delivery. Here are some examples:
Scrum
Kanban
eXtreme Programming (XP)
These are the most well-known techniques for applying Agile to a real-world project.
What Is Agile Training?
Agile training is a technique for improving project performance. It functions to educate a team about its principles and how to apply them.
While many individuals advocate Agile, there are many misconceptions regarding the differences between various approaches. Training may assist in exposing the fundamental Agile principles and demystifying the distinctions.
What Is Agile Certification Online?
Agile has transformed the way industries approach software development. Businesses may now create better products that develop over time due to:
Specification changes
User input
Continuous testing techniques
Agile certification classes will teach you how to improve project performance through various strategies. You can complete the certification course and get the knowledge necessary to lead a team.
Why Should You Enroll in Agile Online Training?
Enrolling in an agile online training course will help you understand the main elements of this field. These courses are flexible and convenient. You may browse the entire course syllabus and move forward as needed.
Because it is online, you will be studying with a community of other students. You will also have access to the course archives anytime you need a refresher. Here are some of the benefits of taking online Agile courses for your workplace.
Agile Enables Expansion and Transparency
By adopting Agile, you embrace progress and transparency in your workplace. This approach enables you to maintain transparency with your consumers and the development process.
When you maintain this level of openness, it will help expand your team. It also strengthens your bonds with supporters and increases retention rates.
Predictable Costs
When you use Agile, you assign a defined schedule and deadline to each project. By being more systematic in your approach to these initiatives, you may also better manage expenses. By reducing development expenses, you have a higher budget and profit margins.
Sustain Your Team
Without a doubt, incorporating Agile into your software development process will increase quality. The emphasis is on qualitative analysis rather than quantitative analysis.
Agile encourages employees to achieve and contribute. Individuals' strengths and shortcomings are extensively considered while developing action plans. It also increases your team's consistency.
Make Modifications as Required
With the Agile approach, change is the name of the game. You'll have the flexibility to make adjustments to your backlog without going through a lengthy process. Since Agile emphasizes openness, all of your engineers can react to these changes efficiently.
List of Best Agile Certification to Consider
Now you understand why Agile training is a good idea, but which certification should you get? Consider the following high-quality certifications.
Certified Agile Professional (ICAgile) (ICP)
This certification establishes the foundation for many Agile principles. It will teach you the basics of programming and coaching and set you up for more advanced learning in the future.
Scrum Master Agile (ASM)
Acquiring the Agile Scrum Master (ASM) credential enables you to assemble the most competent team. The curriculum focuses on developing tasks that will assist your team in maximizing its worth.
Scrum Master certification (CSM)
The Certified Scrum Master (CSM) certification is one of the most widely recognized Agile credentials. As a Scrum master, you will demonstrate professional knowledge that will take your team to the next level.
Alliance for Scrum (Certified Scrum Professional)
The Scrum Alliance's Certified Scrum Professional certification is a professional-level credential. It is one of the most prestigious agile certifications available. This certification acknowledges and validates the candidate's proficiency with:
Advanced Scrum techniques
Artifacts
Roles
Procedures
The Certified Scrum Professional credential does not require participation in any training.
Certified Agile Practitioner by the PMI (PMI-ACP)
This certification is based on active listening and brainstorming concepts. After earning the PMI-ACP credential, you can train your team more efficiently. This certification needs a few thousand hours of work experience to pass.
By gaining a better understanding of this course load, you may apply expert-level thinking to every project.
SAFe Agile Certification
SAFe Scaled Agilist is a two-day training course. It's highly recommended for candidates with a minimum of five years of experience in:
Software development
Testing
Project management
Business analysis
Scrum
A SAFe Agilist understands how to maintain and deliver valuable software for continuous development.
Agile Certification from Strategy (Associate or Master's Level)
The associate's credential is earned after completing three courses over two years. The Master's certificate program requires seven courses over four years. Only certificate holders at the Master's level are permitted to add credentials after their name.
This Agile certification cost is around $1,645.
Agile Project Manager Certified (IAPM)
The IAPM's mission is to improve project management:
Research
Development
Practice
The IAPM offers four levels of certification, each focused on an aspect of agile project management:
Certified Junior Agile Project Manager
Certified Agile Project Manager
Certified Senior Agile Project Manager
Certified International Project Manager
The test covers both the technical and soft elements of project management, as well as Agile fundamentals.
Lean-Agile Development
If you're new to Agile, a smart place to start is by exploring this course. Lean started in the Japanese automobile industry. They use the Kaizen concept, which focuses on continuous improvement.
Lean-Agile applies the Lean approach and Agile benefits to software development. Lean-Agile does not have to be limited to software-related processes.
Large Scale Scrum (LeSS)
Large Scale Scrum (LeSS) is another agile training certification to consider. LeSS has also been approved by the Scrum Alliance, led by Craig Larman and Bas Vodde. LeSS was late to the certification party and lacked SAFe's brand and self-promotion.
They provide two certification levels and have a smaller user base than SAFe. As with SAFe, this is not recommended for novices.
Certified Agile Coach
There are no pre-requisites, but it may be beneficial to have previously attended an agile team facilitation course. The training will cost between 500 EUR and 2500 EUR. The average salary is 69k EUR.
This credential equips you with the knowledge and skills necessary to assist a team through:
Mentoring
Facilitation
Professional coaching
Teaching
Because this certification is based on your classroom experience, there is no test or renewal cost.
What's the Best Course of Action for You?
There are no right and wrong answers to this question. An Agile certification online provides you with a foundation to help you succeed at work. It equips you with the knowledge and tools to assist team members in delivering quality projects.
Whether you're just getting started or have years of expertise, why not take the course to advance your career? Contact us to learn more and start your Agile journey today.