A Beginner's Guide to Lean-Agile Leadership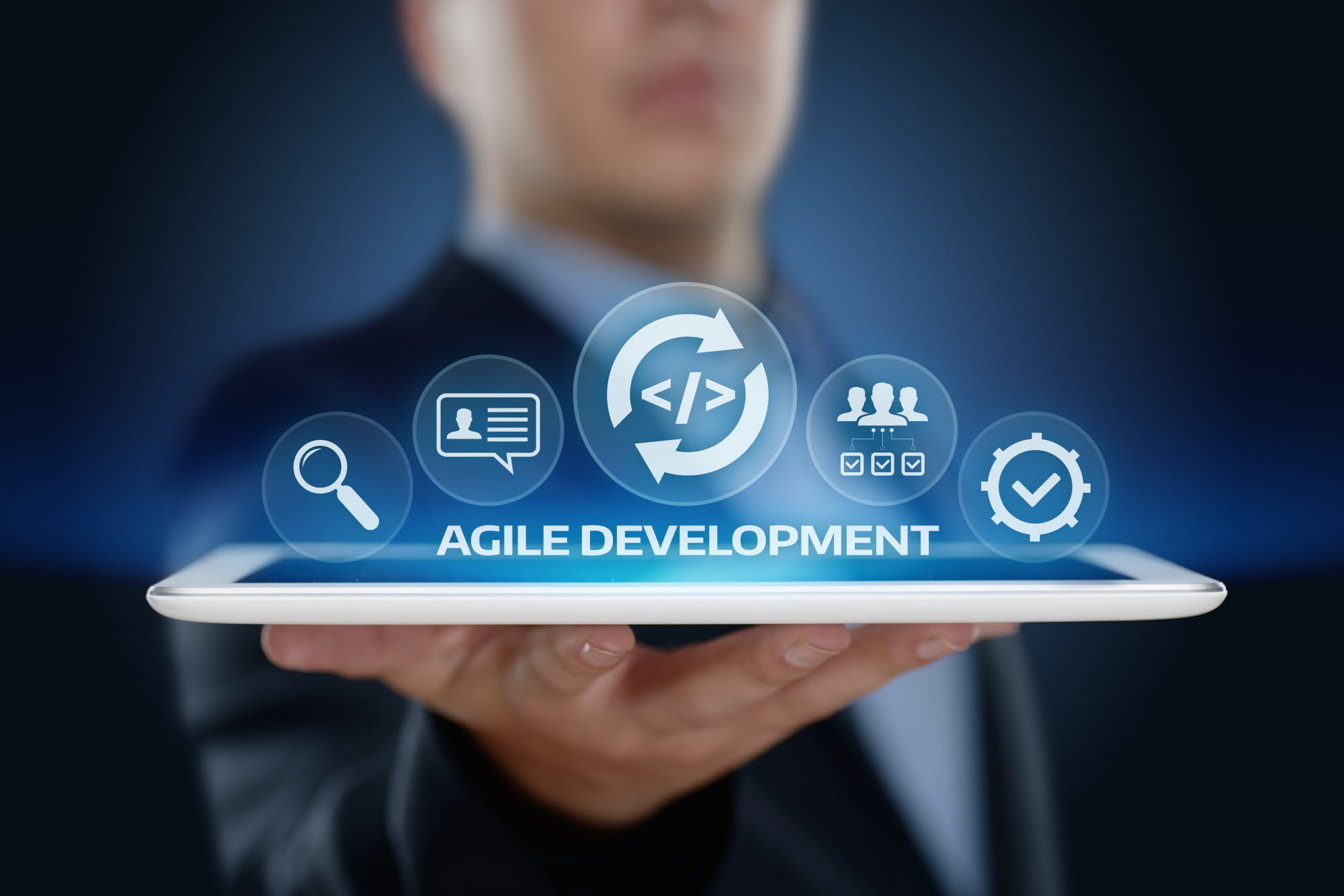 A Beginner's Guide to Lean-Agile Leadership
There are many elements of Lean-Agile leadership, but what do you need to know? Here is a beginner's guide to Lean-Agile leadership.
Keyword(s): Lean-Agile leadership
Are you a manager wanting to learn more about the scaled agile framework (SAFe®)?
You may have tried motivating your team in the past with various incentives. Have you considered lean-agile leadership?
According to the American Institute of Stress (AIS), workplace stress affects 80% of workers on the job. 42% of surveyed workers even reported yelling and verbal abuse as commonplace.
Stress in the workplace also contributes to poor management and communication. Performance and team cohesion may also suffer. What if there was a way to clarify objectives and empower individuals throughout an organization with a growth mindset?
If you want to transform your company culture and model the tools of success, you need to read our guide. We'll show you how to encourage growth, seek improvement, and unleash team potential. Keep reading!
Lean-Agile for Beginners
Lean-agile leadership focuses on giving individuals the tools to thrive as a team. By demonstrating these key skills, the lean-agile leader becomes a role model for success.
Lean-Agile thinking is a paradigm shift that revolutionizes operations. This is achieved while inspiring the rest of the team to follow the lead. Lean-agile is about discovering new working practices that are superior to old habits.
Managers must believe in the exceptional potential inside those they lead. Furthermore, they must bring it out. Not only does this aid personal growth, but it also adds value that fuels business growth
A fixed mindset will need to become flexible, though. This is a fundamental shift necessary to achieve a growth mindset.
Managers may feel start to feel redundant within an organization that is becoming agile. This couldn't be farther from the truth, however. Although the management role will change, managers are still essential.
The lean-agile mindset centers on constant and never-ending improvement. Evoking this change falls squarely on leadership since they have the power to steer these improvements.
Those in leadership roles are therefore tasked with cultivating an atmosphere of growth. This, in turn, fosters productivity.
Encouraging Growth
Managers engaging in lean-agile leadership generate a new culture within the organization. This is because an agile mindset flows through all aspects of daily decision-making.
Employees should feel empowered to live up to the example set by those who govern the change.
A toxic work environment is often dictated from the top down by a handful of leaders who are drunk with power. Blame is projected outwardly, and managers seek personal glory all for themselves.
Conversely, to breed the desired employees on the ground floor the tone must be set by management.
A positive mental attitude is critical for optimal performance. Rulebooks that focus on negative repercussions are an outdated model. They are unsuitable for today's fast-paced environment.
Individuals will be more wholly invested in an organization that chooses to open up doors. This will radically change their future behavior.
To generate this change there must be cooperation throughout the organization. The goal is to build a sense of shared responsibility.
There should be no fear of failure. Most innovations require multiple attempts to pave the way. Testing should be performed frequently, with findings being incorporated straight away.
When managers and employees collaborate, valuable new perspectives are brought together. Opening up others to the fresh challenges of the journey is no simple task.
This goal is unachievable without first removing roadblocks. Any obstacle that drains the team's energy and enthusiasm must go.
Relentless Improvement
Lean-agile principles prioritize value and seek to cull waste from the production process.
Leaders should always show that they are committed to high-quality work. Any internal thinking that crushes motivation must be eliminated. Creative thinking must be free to flourish.
Cutting-edge knowledge is a highly-sought commodity with this mindset. Education must be an ongoing pursuit. A continual commitment to learning and betterment prevents an organization from becoming stuck in the past.
Incorporating new and better principles into everyday business practice is an essential advantage.
Lean-agile leadership should promote training opportunities and self-learning among team members. Stipends for educational books, courses, and seminars are just a few ways to have team members feel excited about the change.
Complex problems require complex solutions.
No single individual should control every aspect of a business process. The whole team should pool their knowledge, skills, and experience. Only then does an organization have the necessary power to succeed.
Any walls or ceilings that limit team potential need to be broken down, or this essential talent is lost.
To get the whole team in alignment with a core vision, communication is a key component. Regular briefings can provide a chance to ensure that everyone is on board with the solution.
Unleashing Potential
Those with direct knowledge of a process are often uninvolved in relevant decisions.
This is a great mistake that is present in many organizations. These individuals are actually in the best position to inform the solution. Bringing this first-hand experience into the equation as much as possible is vital.
Of course, some decisions are not appropriate for delegation or joint input. Striking a balance will take practice but will facilitate an efficient operational flow.
Lean-agile leadership should be modeled authentically. If others are to invest in the mindset, they need to see it in action.
Agile leaders should show emotional intelligence and keep negativity in check. This is important if they seek to motivate others. They need exceptional social skills to mold others into responsible decision-makers.
As a leader, be as transparent as possible. This encourages honesty and responsibility in everyone else.
Would you like to develop a scaled agile-framework skillset? If so, register for our recent course "Leading SAFe Live Online." SAFe reveals the patterns of success so you can implement this knowledge in your organization immediately.
Lean-Agile Leadership
We've shown that lean-agile leadership is a must for organizations to maintain an edge. Don't let outdated policies and practices hold you back from explosive growth.
If you're a leader or individual and you want to invest in yourself, we can help. We offer scaled agile courses so you can achieve your business goals to world-class standards. Our highly experienced team also provides consultancy and training services in lean-agile transformation.
Enroll today in a scaled agile course.