A Comprehensive Guide to SAFe® Advanced Scrum Master Certification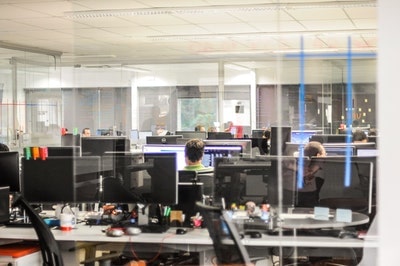 A Comprehensive Guide to SAFe® Advanced Scrum Master Certification
Scrum masters demonstrates a mastery of skills for improving team results. Read this comprehensive guide to SAFe® Advanced Scrum Master Certification.
Keyword(s): safe advanced scrum master
Agile development is unstoppable. With each passing year, business owners and c-suites are realizing the power and potential of adopting agile best practices.
In the 12th Annual State of Scrum Report, the respondents detail their reasons for adopting agile practices. Four out of the top five involve boosted productivity.
The Top 5 Reasons For Adopting Agile
Accelerated software delivery (75%)
Manage changing priorities (64%)
Increase productivity (55%)
Enhanced IT/business cooperation (49%)
Improved software quality (46%)
Tellingly, four out of the five main reasons for adopting agile practices match the main benefits of doing so.
The Top 5 Benefits Of Adopting Agile
Manage changing priorities (71%)
Project visibility (66%)
Business/IT alignment (65%)
Delivery speed/time to market (62%)
Team productivity (61%)
One of the main benefits of Scrum is its ability to adapt to any task. Scrum can be scaled to accommodate nearly any task you're working on. That doesn't mean you can just throw yourself and your development to the winds and hope it all works out.
Scrum involves having a thorough, detailed understanding of both the process your team is working on as well as the goals you're striving for. This requires a good framework to orient your work after.
Today we're going to talk about the Safe Advanced Scrum Master certification, and how it can help you and your development teams stay on the same page, so you're as productive as possible.
Your Guide to the SAFe Advanced Scrum Master Certification
Knowing which scrum framework is going to work best for your needs isn't immediately obvious. There are multiple different frameworks for scaling scrum to choose from. Each of them has its own unique strengths as well as drawbacks.
We'll be focusing on the Scalable Agile Framework (SAFe) in this article. SAFe has been leveraged by hundreds of organizations to take full advantage of agile development.
Let's start off by learning what SAFe® is.
What Is SAFe?
Even the most cutting-edge, progressive businesses have a tendency to get stuck in a rut. This prevents businesses from truly making the most of all that agile and lean have to offer.
SAFe® is a framework that allows every element of an enterprise to remain adaptable and open to new information and skills. Agile is useful for single teams working on a single project. It's relatively easy to assess a given problem, test out a solution, and apply those insights retroactively.
The problem is that there's a certain amount of guesswork or intuition in this setup. While this might not be a big deal for a single team, it becomes exponentially more serious as more teams get added.
This means that agile is not always useful for working on large projects with multiple teams.
SAFe remedies that by considering the bigger picture. Instead of focusing on a single problem, SAFe considers projects in 8-12-week intervals. This span of time is known as the project increment (PI).
How to Get Started with the SAFe® Framework
SAFe® is meant to help get all agile teams working together on the same page. This usually begins by training the project-level management team to be scrum masters. This understanding trickles down to all levels of an enterprise.
If you're approaching scrum from the portfolio, here are some steps to follow to teach every member of your team how to be a scrum master.
First, you're going to want to identify the portfolio manager. This is the person who will prove the ROI of the project for the entire organization. Then you're going to make sure that portfolio manager understands the business goals as well as the strategy for implementing them, in a step-by-step manner.
Once you've got the conceptual framework in place, it's time to start focusing on the practicalities. Your portfolio managers are going to assess your various income streams, from products on the market to digital assets like a marketing funnel or online revenues. Then you'll assign a budget for each one.
Once your goals and budgets are in place, you're going to create your agile teams. These are known as the agile release trains (ARTs). You're also going to identify the release train engineers, who are basically scrum masters at the project level.
Now you're going to create the epic backlog of potential projects. Some organizations struggle in this realm, but it doesn't need to be that hard.
Most enterprises have a large backlog of projects they've been meaning to get to. The epic backlog just formalizes that list and sets it in stone.
These are the basis of the scrum SAFe framework. It ensures each individual team is working towards the same goals, sharing resources, and working efficiently.
Advantages Of SAFe Advanced Scrum Master Certification
As you can see, there are a lot of moving parts in a scrum enterprise. Not everybody has a background in project management. Not everybody wants to take the time to create their own curriculum, as well, especially when there are already excellent guides in place to help you do so.
The Advantages of SAFe® Advanced Scrum Master Certification:
Attain a solid mastery of Scrum knowledge and principles
Get into the agile mindset
Help your entire organization adopt the agile framework
More cooperation, which is better for both productivity as well as company culture and morale
Make your team more desirable, helping them to attain valuable, marketable skills
Adopting an agile framework is beneficial for every component of an enterprise. Your employees will be happier and more productive. Your company will be streamlined and profitable.
Everybody wins when you pursue SAFe advanced scrum master certification.
Ready To Pursue Your Scrum Certification?
Agile and scrum have been revolutionizing the business and development worlds in every conceivable way. Training in modern philosophies like the SAFe advanced scrum master certification helps your entire enterprise make the most of this philosophical innovation.
If you're looking to make the most of this innovative, cutting-edge philosophy, make sure to check out our complete list of upcoming agile training seminars!