The Many Benefits of SAFe DevOps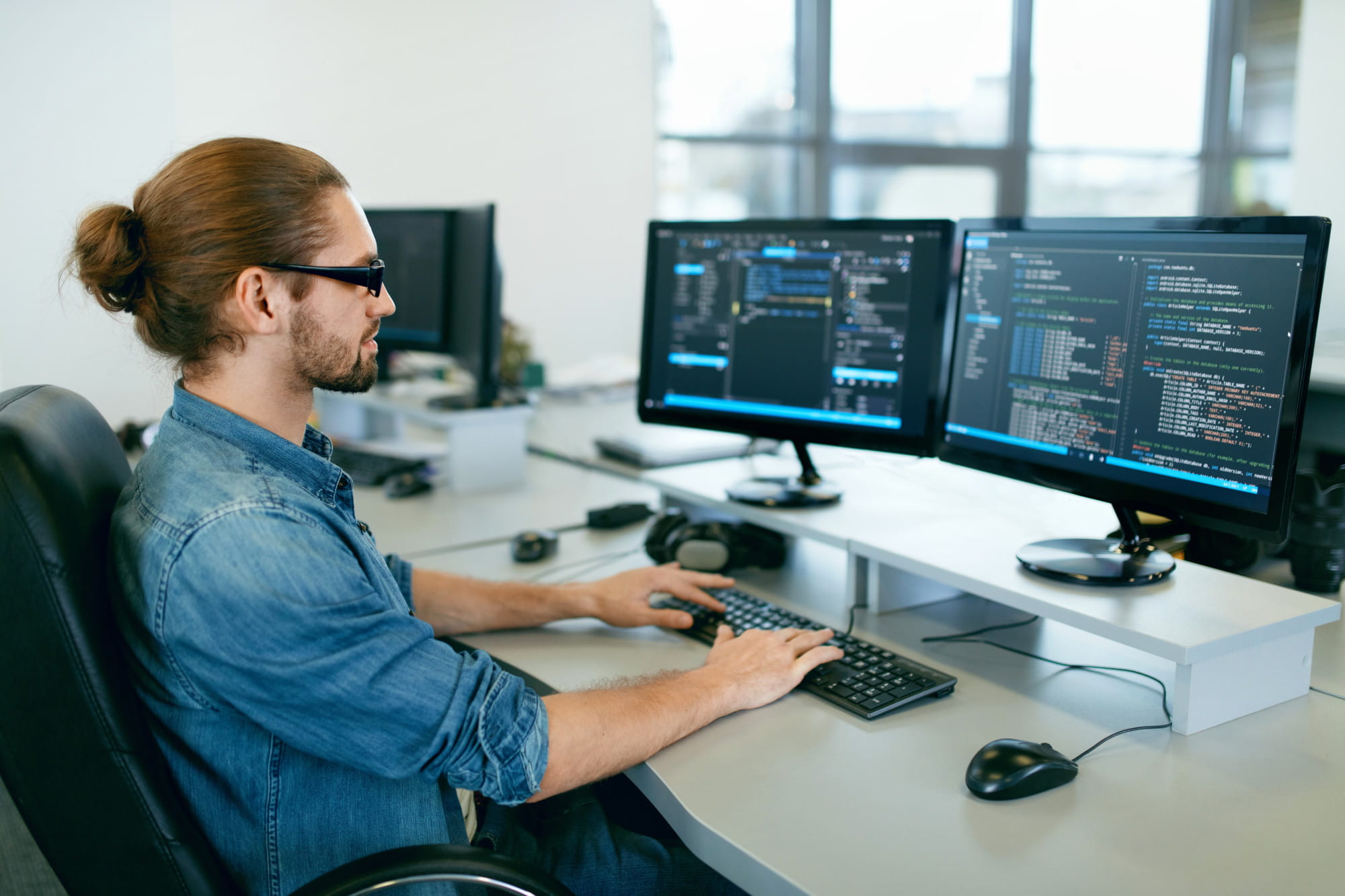 The Many Benefits of SAFe DevOps
Are you curious about the many benefits of SAFe DevOps? If that's the case, you've come to the right place. Click for more!
Keyword(s): SAFe DevOps
Software companies are under tremendous pressure to deliver fast and do it effectively.
Their best shot at doing this is SAFe DevOps. You can think of it is a recipe for strengthening organizations from within and thriving in the competitive and disruptive market.
More specifically, the practice enables companies to optimize the value stream from concept to cash, as well as to gear delivery pipeline to their business needs. Done right, it brings operations and development closer together and eradicates silos.
Generating value in response to business demand becomes an attainable reality instead of an elusive dream. You are able to deploy valuable solutions continuously and with superior confidence.
Here is how you can benefit from this approach in practice.
A Match Made in Agile Heaven
DevOps model is the heart and soul of high-performing IT companies.
It equips them with tools for deploying more frequently and cuts lead times. What is more, the DevOps approach is involved with fewer failures and faster failure recovery.
Another major benefit is it makes the lines between development and operations become less apparent. There is less friction between the two core areas.
This is all due to clear and shared standards. Development teams are evaluated based on the value they bring to end-users. On the other hand, service management is tasked with preserving the health of the production environment.
Hence, DevOps practice is integral to modern value streams and the SAFe framework. In turn, key SAFe principles and concepts directly support DevOps. We're talking about small batch sizes, system thinking, short iterations, early feedback, etc.
Not only that, but DevOps greatly benefits from Continuous Delivery Pipeline and 10 SAFe Lean-Agile Principles.
Nuts and Bolts of SAFe DevOps
DevOps is more than a set of practices.
It's also a distinct mindset and culture. For real transformation to take place, all these components have to go hand-in-hand.
First off, you have to foster collaboration and communication between all teams. Ideally, this aspiration materializes across the value stream, from planning to release.
Two other main objectives of SAFe DevOps adoption are to eliminate silos and deliver valuable features to end-users.
The way to accomplish them is via supercharging Agile Release Train (ART) and Solution Train. These two constructs hinge on the automated flow process called Continuous Delivery Pipeline.
This pipeline has four elements:
Continuous Exploration (CE)
Continuous Integration (CI)
Continuous Deployment (CD)
Release on Demand
All of them empower SAFe organizations to meet their business needs. The focus is on automating and developing the pipeline and reaping the following benefits:
Boosting quality and frequency of deployment
Faster time to market
Increasing the Mean Time to Delivery (MTTR)
More risk-taking and experimentation
Shortening the lead time for doing fixes
Making release failures less common and impactful
In the next sections, we'll show you how to obtain these benefits.
Cultural Foundations
It's imperative to understand SAFe takes a CALMR approach to DevOps.
CALMR stands for culture, automation, lean flow, measurement, and recovery. It's worth examining each of these aspects in a bit more detail.
So, first off, we have a cultural element, which emphasizes shared responsibility.
These values echo the Lean-Agile philosophy. Essentially, every SAFe principle (#1-#10) is applicable to DevOps. This kind of culture calls for a few supporting pillars.
Perhaps the most important one is an ongoing collaboration between Agile and IT operations.
This collaboration requires risk tolerance for failure, which supports experimentation and recovery. On the other hand, self-service infrastructures maintain the autonomy of development and deployment. Finally, knowledge sharing must exist and enable teams to exchange ideas and tools.
Process Automation
Furthermore, SAFe upholds the "automate everything" mindset.
Automation lays the groundwork for initiating consistent and repeatable processes. It replaces manual flows that are perceived as enemies of productivity, safety, and fast delivery.
The main benefits of automation come in the form of resource and time savings. Moreover, it renders processes such as testing, source code compiling, and deployment more reliable. They become an established routine, which can be easily improved upon.
On top of that, organizations that automate the pipeline have a chance to better respond to market demand and bolster internal learning capacity.
Principles of Lean Flow
Pipeline automation also promotes fast Lean Flow.
This flow is continuous and fast-tracks movement of new features from the concept stage to market-readiness. Here, the marriage of SAFe and DevOps depends on principle #6 of the former methodology.
These principles are:
Visualize and limit WIP
Reduce batch sizes
Manage queue lengths
They all tie into system thinking, which is the second principle of SAFe Lean-Agile principles. The end goal of their integration should be the long-term process of pipeline fine-tuning.
Teams can eliminate bottlenecks, reduce variability, and minimize batch transaction costs.
Measuring Everything
DevOps environment makes problem resolution less arduous.
Changes occur in regular intervals and smaller batches. Organizations can properly evaluate these frequent changes thanks to Telemetry. This automated process gathers data on solution performance in real-time.
Data pertains both to technological and business performance. It has to be transparent, visualized, and available to everyone.
Under these three conditions, teams can easily detect patterns and obstacles. Resolution is faster too because there's no need to wait for troubleshooting and fixing to complete.
Fast Recovery
Lastly, we come across recovery from operational failure, a major indicator of DevOps maturity.
This capability depends on system design, which is tailored to low-risk releases and service-based deployment. The release process itself has to be flexible and rooted in Release on Demand concept.
Moving on, notice here are various techniques that support fast recovery. We would like to highlight three of them:
Planning for and rehearsing failures
Ramping up the capacity to roll back or fix forward
Embracing stop-the-line mentality
The combination of these techniques allows businesses to quickly deal with problems with the pipeline or solution. They add improvements and built-in resilience to the system over time and decrease the risk of problems emerging again.
All Systems Go
SAFe DevOps puts an end to the outdated silo approach.
In its place, the approach builds a working and empowering environment. There are numerous benefits you can score with successful implementation.
Start the endeavor by nurturing the right kind of business culture and adopting a CALMR approach to DevOps. Remove delivery inefficiency and organizational tension from the equation. Automate the Continuous Delivery Pipeline and refine its processes.
Strive to identify problems proactively and recover from failure faster. Following these steps, you'll achieve a state of continuous flow and keep the production running smoothly.
Get in touch with us to enroll in online SAFe courses. It's time to take your game to the next level and delight end users.