Understand the Role of a Scrum Master Before Choosing This Career Path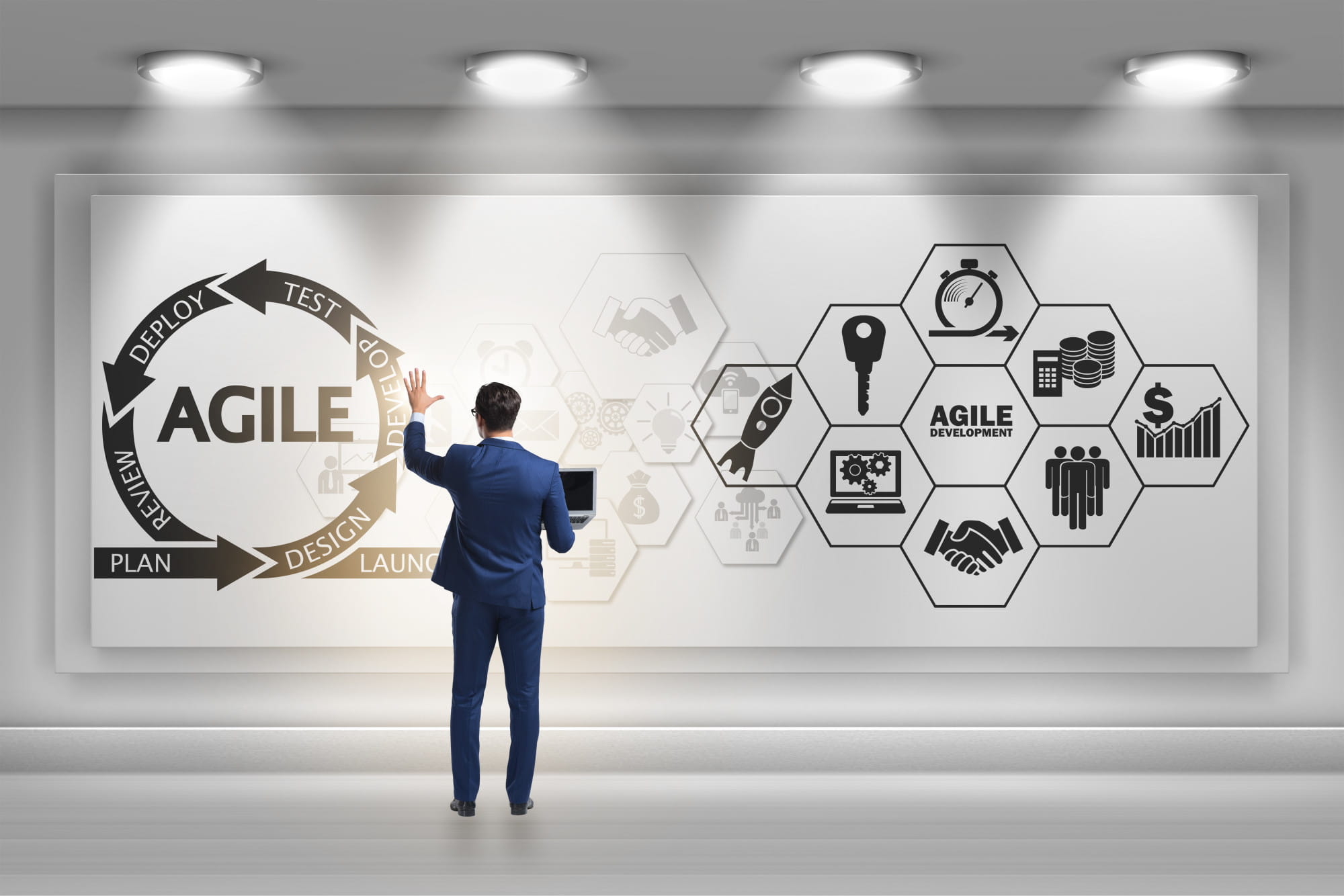 Understand the Role of a Scrum Master Before Choosing This Career Path
If you're thinking about getting certified as a scrum master, you need to understand what it entails. Learn all about the role of a scrum master.
Keyword(s): role of a scrum master
Project management works when good quality work finishes on time. However, that's easier said than done.
In order to help combat classic project woes, scrum was born.
Scrum is an agile project management philosophy that improves team efficiency. Under the role of a scrum master, projects are administered through sprints.
A sprint is word scrum masters use to describe a period of time—typically two to four weeks. The methodology is understandably popular due to its team efficiency benefits.
By the end of each sprint, team members need to complete their projects. Scrum masters are the leaders who plan and organize these sprints.
If that sounds exciting to you, keep reading. We'll discuss the what scrum master is and how to become one.
What Is a Scrum Master?
A scrum master coordinates projects by planning sprints and hosting check-ins with team members. They use an agile-based approach that relies on communication and collaboration.
Scrum masters help compartmentalize projects into manageable tasks for their team.
With daily updates from the team, scrum masters gain a better understanding of project progress. This helps them quickly pivot when roadblocks come up. Constant communication allows scrum masters to plan sprints effectively.
Other roles on the scrum team include the product owner and team members. The product owner is usually a manager overseeing the entire team, while the scrum master oversees the team members.
Part of the scrum master's job to implement the product owner's ideas and vision. All three roles work harmoniously together to deliver their projects.
What Does the Role of a Scrum Master Entail?
A scrum master has two main expectations alongside their other daily tasks:
Creates and Maintains Sprints
Scrum masters are responsible for structuring sprints for team members. This involves using a scrum software for transparency and hosting a weekly scrum meeting.
Within the tool, scrum masters assign tasks for each team member and set a deadline, which is usually the end of the sprint. The scrum meeting exists to answer team member questions and discuss the sprint.
Hosts Team Meetings
Scrum masters host multiple meetings outside the weekly scrum meeting.
The number of meetings vary between each master—some meet daily or weekly. These are known as daily scrums or check-ins. The scrum master uses this time to connect with team members about the sprint.
During scrum meetings, team members discuss potential missed deadlines or project confusion. The scrum master mediates these issues. Part of a scrum master's job is to predict a team member's capabilities and bandwidth before a sprint begins.
Scrum masters may also have separate sprint planning meetings with managers to plan future sprints. Scrum masters may also hold review meetings. These meetings cover the sprint retrospectively.
Reflecting on past sprints help scrum masters and managers streamline processes.
The Differences Between Scrum Masters and Project Managers
Both scrum masters and project managers organize teams and projects. However, there are differences between the two roles.
The role of a scrum master involves upholding agile-based methodologies when planning and assigning projects. They rely on their methodologies to work as expected and collaborate with team members when issues arise.
Issues resolve over time by streamlining the scrum process with the team. Streamlining can involve extending deadlines or adjusting the sprint's length.
Project managers use a non-agile methodology. They facilitate projects and expectations with a more controlled, report-based approach. This is because they are responsible for the entire scope of each project.
Each team member is assigned a project, and a deadline is assigned based on the scope of the project. Project managers ensure team members meet deadlines. One on one meetings with team members help mediate roadblocks.
Both scrum masters and project managers are responsible for mediating project issues and preventing deadline blockers. However, scrum masters are more flexible and use issues as a learning lesson for future sprints.
How to Become a Scrum Master
Before becoming a scrum master, you need to get certified.
The scrum master career path is ideal for those who have project management or product owner experience. However, anyone can learn the principles of scrum and pave their way toward a rewarding scrum master career.
Regardless of experience, it's essential to learn scrum principles before diving into certification.
After preparing, it's time to begin the official scrum master course. The CSM (Certified scrum master) course is available online or in-person and cover the fundamentals of the scrum and agile framework.
The last step involves an official exam. Upon passing, you're ready to start applying for scrum master roles.
Once you land your career as a scrum master, there are ways to continue educating and improve your expertise. Scrum masters interested in a more significant leadership role may want to consider getting certified in Scaled Agile Framework (SAFe).
In this two day course, you learn about implementing a lean-agile framework into an enterprise environment. This is a perfect route for scrum masters who are eager to plan and execute the scrum methodology on a larger scale.
Professional scrum master (PSM) courses are more advanced routes you can take to advance your scrum proficiency.
This course and exam are ideal for scrum masters who are in the middle of their career and want advancement options. The process is more difficult than the CSM course, but it's worth it if you want a higher-level certification.
The Next Steps
Scrum is an ideal methodology for collaborative departments that often experience project pivoting. Thanks to its proven efficiency, the agile-based project management process is a decision that will pay off in the long run. In fact, 85% of people feel scrum improved their work lives.
More companies are implementing this strategy, making now the best time to start the role of a scrum master. If you're ready to implement a scrum strategy for your workplace, contact us today.