Are Licensed Scaled Agile Framework Training Courses Worth It?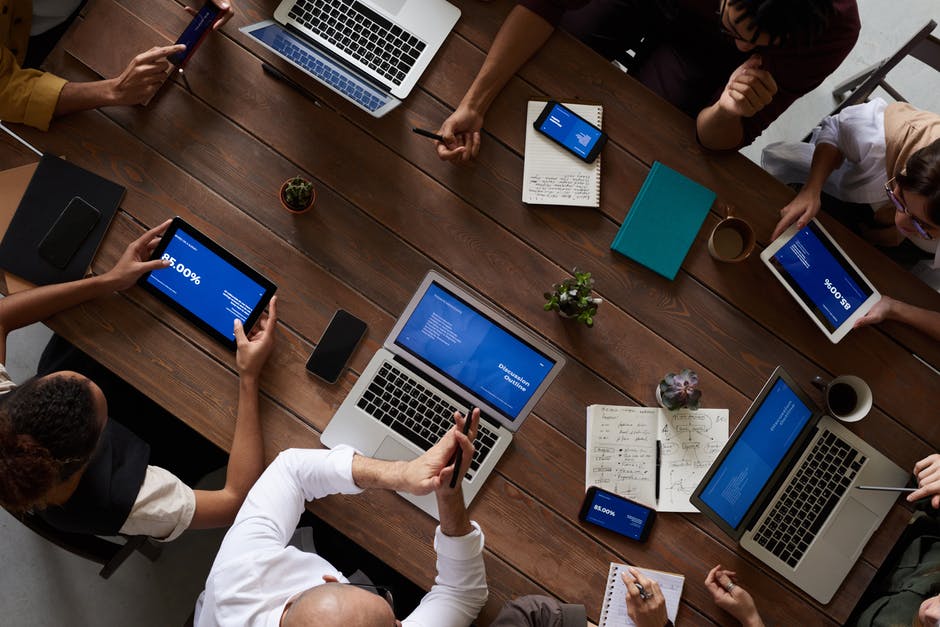 Are Licensed Scaled Agile Framework Training Courses Worth It?
Are licensed scaled agile framework training courses worth it? Getting certified in a new framework can significantly boost your career.
Over 700,000 practitioners have been trained in the Scaled Agile Framework so far. The number will only increase as more and more organizations and professionals realize the benefits it can provide.
Licensed Scaled Agile Framework training courses provide the training you need at an affordable rate. They also offer a range of customizable options. They make you more marketable and give you the option to take roles with higher salaries.
These factors alone make the certifications worth it. Still, there are even more reasons to consider taking them today. Read our guide to Scaled Agile Framework courses to learn the benefits they offer.
Are Scaled Agile Framework Courses Worth It?
The first thing to know before deciding if the course will be worth it for you is to understand what it includes and the types of lessons it teaches. The basic principles of the Scaled Agile Framework include:
Individuals and actions over processes and tools
Working software over comprehensive documentation
Customer collaboration over contract negotiations
Responding to change over following a plan
Embracing change
Delivering products and services with higher frequency
Collaboration between stakeholders and delivery teams
Increased face-to-face meetings
Focus on working products
Sustainable development at a constant pace
Attention to technical details
Simplicity
Self-organizing teams
Focusing on these and other key aspects of the framework leads to several benefits. It improves productivity and employee satisfaction, leads to higher salaries and marketability, and includes a range of licensed in-person and online options.
Increased Productivity
Every company wants to deliver more products or services to their customers, but not all frameworks allow them to do so. The Scaled Agile framework has proven results, including:
20-50% greater productivity
25-75% higher quality
30-75% faster delivery to market
10-50% increase in employee engagement and satisfaction
Scaled agile training courses help entire organizations implement the framework's principles. They keep work consistent across all departments, improve implementation, and ensure everyone understands their roles. This helps reduce delays and mistakes.
Improved Employee Satisfaction
Studies show that agile teams are 95% dedicated, compared to 50% for other teams. The framework improves quality, predictability, responsiveness, and productivity.
Knowing the problems you may face helps you see how Scaled Agile Framework courses help solve them. Communication issues are the top complaints workers lodge against their leaders. 91% of workers say they drag organizations down.
The Scaled Agile Framework helps reduce these issues. It allows all departments to follow the same processes and work together with clearer guidelines.
This benefit helps entire organizations and individual employees. It reduces employee turnover and makes the experience better for each individual worker.
Higher Salaries
Licensed Scaled Agile Framework training courses are affordable. Their costs are easily recouped by increases in salaries.
The average project manager with a certification earns $103,000. This is one example of the salary increases you can expect after completing Scaled Agile Framework courses.
Businesses are willing to pay more for certified employees because of the extra skills they provide and how well they can work together with all other employees. Any certification you choose will lead to faster advancement and better pay.
Range of Options
There are several scaled agile certification course options. You can choose to become a DevOps practitioner, Agilist, Scrum Master, Agile Product Manager, Product Owner or Manager, Architect, or any number of other career paths.
This variety of options allows you to choose the certification course that is right for your career goals and/or the company as a whole. You don't have to waste time or money on a course you'll never use.
Licensure
There is a range of Scaled Agile Framework courses to choose from, but they're not all created equal. You need a pre-approved, high-quality option to get the most benefits.
Licensed Scaled Agile Framework training courses are approved by Scaled Agile Inc., the company that originated the framework. They deliver better results and focus on the right skills. Always look for a licensed course before you invest your time and money into training.
Online Options
It's not always possible to get the agile framework skills you need in person or in a classroom. Finding a course you can take anywhere is important and simple.
You can take a scaled agile course online. Easy access makes it quick to complete, allowing you to enjoy the benefits as soon as possible.
Online options also make it easier for organizations to communicate and learn across international boundaries. They're faster to implement and easier to pass.
The ability to choose online options make Scale Agile Framework courses preferable to other certification options. They're easier, faster, and more affordable to achieve.
Marketability
As the use of the Scaled Agile framework increases, the need for certified professionals does as well. Having it makes you a more marketable employee, and you should always include evidence of your certification on your resume.
Agile development roles will increase by at least 7.3% in the next 10 years. You need to get ahead of this growth by taking a scaled agile course online now.
Completing Scaled Agile Framework courses makes you a valuable asset to your company thanks to the skills it provides you with. You'll be able to provide better projects and complete them more quickly. This means it will be easier for you to obtain jobs and get higher salaries when you do.
Scaled Agile Framework courses also make you a better leader if you ever decide to run your own company. You can use the skills you've provided to create a better workplace and help new employees.
These are only some of the benefits quality licensed Scaled Agile Framework training courses can provide. They have an overall positive effect on organizations and their individual employees.
Where Can I Find Licensed Scaled Agile Framework Training Courses?
The Scaled Agile Framework is one of the fastest-growing guidelines for how to run a business. Your marketability as an employee and success as a business will decrease if you refuse to adopt it.
Benefits include higher salaries, increased marketability, a variety of online and in-person options, and increased productivity and employee satisfaction.
Finding the right course isn't difficult if you know where to look, and we offer a range of effective options. Browse our licensed Scaled Agile Framework training courses to begin your certification journey today.