What is Scaled Agile Framework?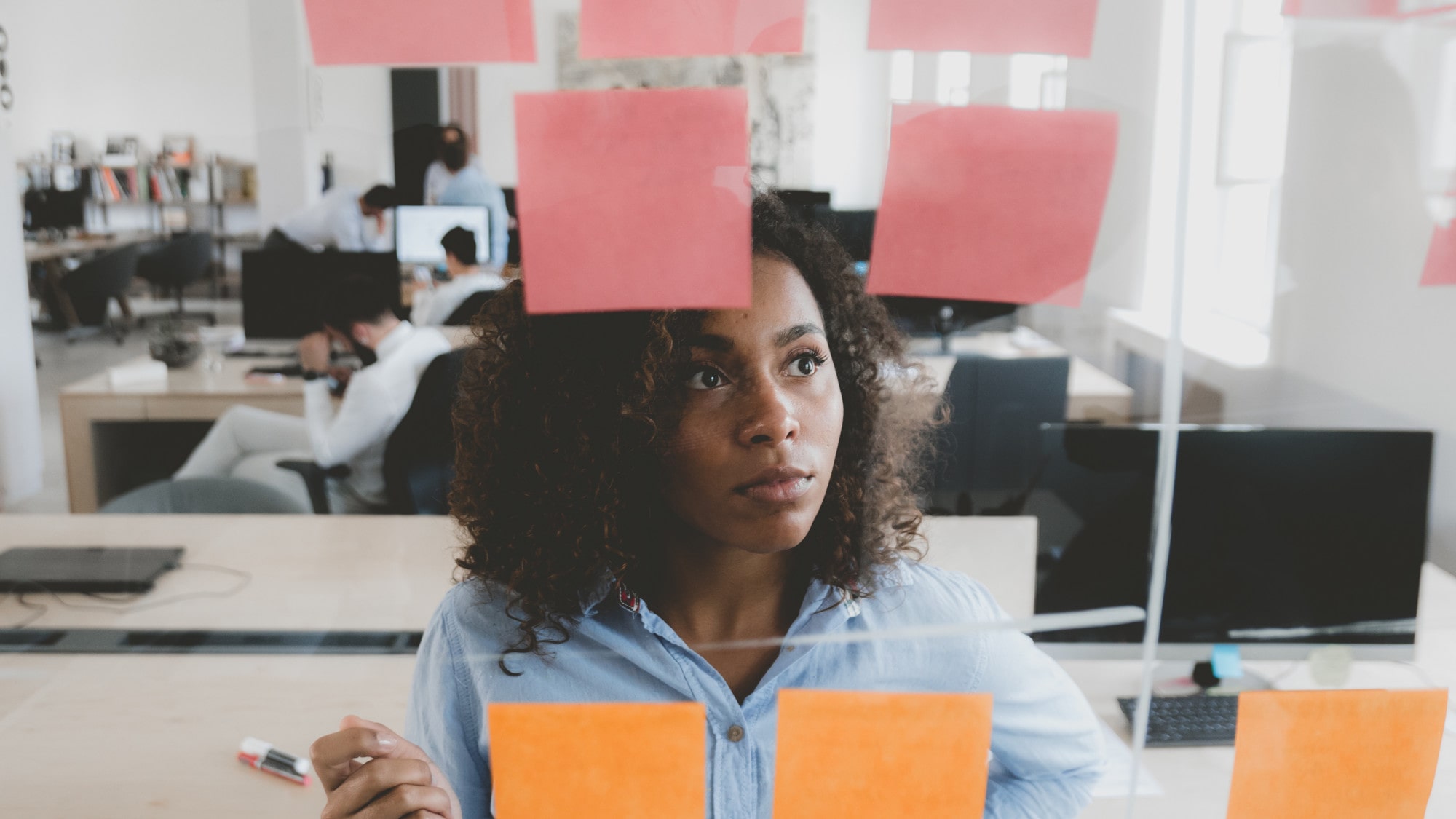 What is Scaled Agile Framework?
Are you interested in implementing Scaled Agile Framework (SAFe®)? Here, we discuss SAFe® and why you should incorporate it into your business.
Keyword(s): scaled agile framework
Want to know how Scaled Agile Framework can help your company?
The Agile management approach has proven to be far superior to other project management methods for several projects. This mindset keeps projects moving forward and provides clients with ongoing product delivery.
If you're ready to implement scaled Agile into your business, then read this guide to Scaled Agile Framework and get ready for your efficiency to skyrocket!
What is Scaled Agile Framework?
The Scaled Agile Framework, or SAFe, is a particular method for scaling Agile into your business. It's a way for you to learn the Agile approach to project management as well as successfully implement it.
Switching to an Agile office isn't always accepted at all levels of a business. If upper management doesn't embrace the integration, it could cause Agile to fail. Having a professional framework outlining how to properly utilise it will benefit everyone in your company.
Agile Project Management
Scaling Agile might require a change of mindset. Frequently, agile management will fail in a company because the culture isn't able to accept the new approach.
It's important to make sure everyone in your office understands the benefits of Agile and why it works. When people understand how scaled agile framework helps them, they are more likely to embrace the changes.
Agile management is often used in software development, although it is gaining popularity in other business models as well. The idea of Agile management is to structure a project's framework into small intervals.
When the interval, or sprint, is completed, the project teams move on to the next stage of the project. This forces the project to continue to move forward and also motivates the team to complete one whole portion of a project in a set timeframe.
A sprint will include testing of the final product before it gets presented. After each sprint, the project team will share their work with the client through a demonstration. Each sprint should result in a working part of the software that a client can use.
This allows for the client to provide feedback and detect any bugs or defects in the software early on. It is also an opportunity for the project team to meet and go over what aspects of the sprint were successful and what areas need improvement.
Flexibility
One reason that Agile project management is so successful is that it allows for flexibility and the opportunity to change directions. This is because the teams can meet and reflect often on the direction of the project.
The shorter intervals for completing tasks allow teams to break up a project into smaller, more manageable projects. It also lets small teams take care of product development, which helps them focus on specific tasks together.
In more traditional project management approaches, the project is planned more specifically. This results in a rigid mindset and forces project members to stick to the timeframe without a chance to change. It also doesn't let the individual teams make their own decisions on the project to meet unexpected demands.
Process Improvement
When starting an Agile minded project, the project team enters the planning phase. The developers create a clear list of tasks to complete for the client. These are usually user-based and meet the client's process needs.
Some challenges to having developers working on a project are that they are so focused on development that the user experience falls short. This is why there is usually a product owner who makes sure to take the client's best interests into account.
Since the smaller intervals require daily meetings, there are many opportunities to improve development methods. Agile is more people-focused than process-centric. Each meeting allows the project team to collaborate on resolutions to problems and fix them as they progress.
It also allows the customer to weigh in often on how the project is doing. This further helps in the process improvement since adjustments happen early on. Rather than discovering a ton of problems at the final product delivery.
Meet Deadlines
A common challenge with failed projects is an inability to meet deadlines. When the project falls behind it not only affects results but it also increases costs quickly. That's something no client wants to hear.
With an incremental approach, Agile management helps to keep the project on task. There is typically a project leader or manager who will track the project and make sure that each of the sprint deliverables is being met.
At the end of the sprint, the software should be completed and tested. This forces the project teams to stay focused on a short timeframe and achievable goals. They can then move onto the next portion of the project without delays.
Become Certified in SAFe
If you want to successfully integrate SAFe or Scaled Agile Framework into your company, then you may want to get certified.
This particular training and certification can help you gain expert knowledge when planning out your company's next project. By becoming SAFe-certified as a software professional you'll be a valuable employee who can implement the Agile framework.
To obtain the certification, you need to go through the Agilist training. The required training is a Leading Scaled Agile Framework Course. Then you will need to pass the SAFe Agilist examination.
Take the Lead
Become a leader in your company and share the benefits of Scaled Agile Framework with your team. When you become certified, you'll be able to increase the productivity, customer satisfaction, and success of your projects.
Want to learn more about how Scaled Agile Framework can help you and your enterprise? Visit our blog for helpful advice on Agile and scaling it to your business.
Don't forget to check out our courses to learn more about implementing agile in your workplace!