What Defines the Agile Center? The Top 10 Agile Principles & Practices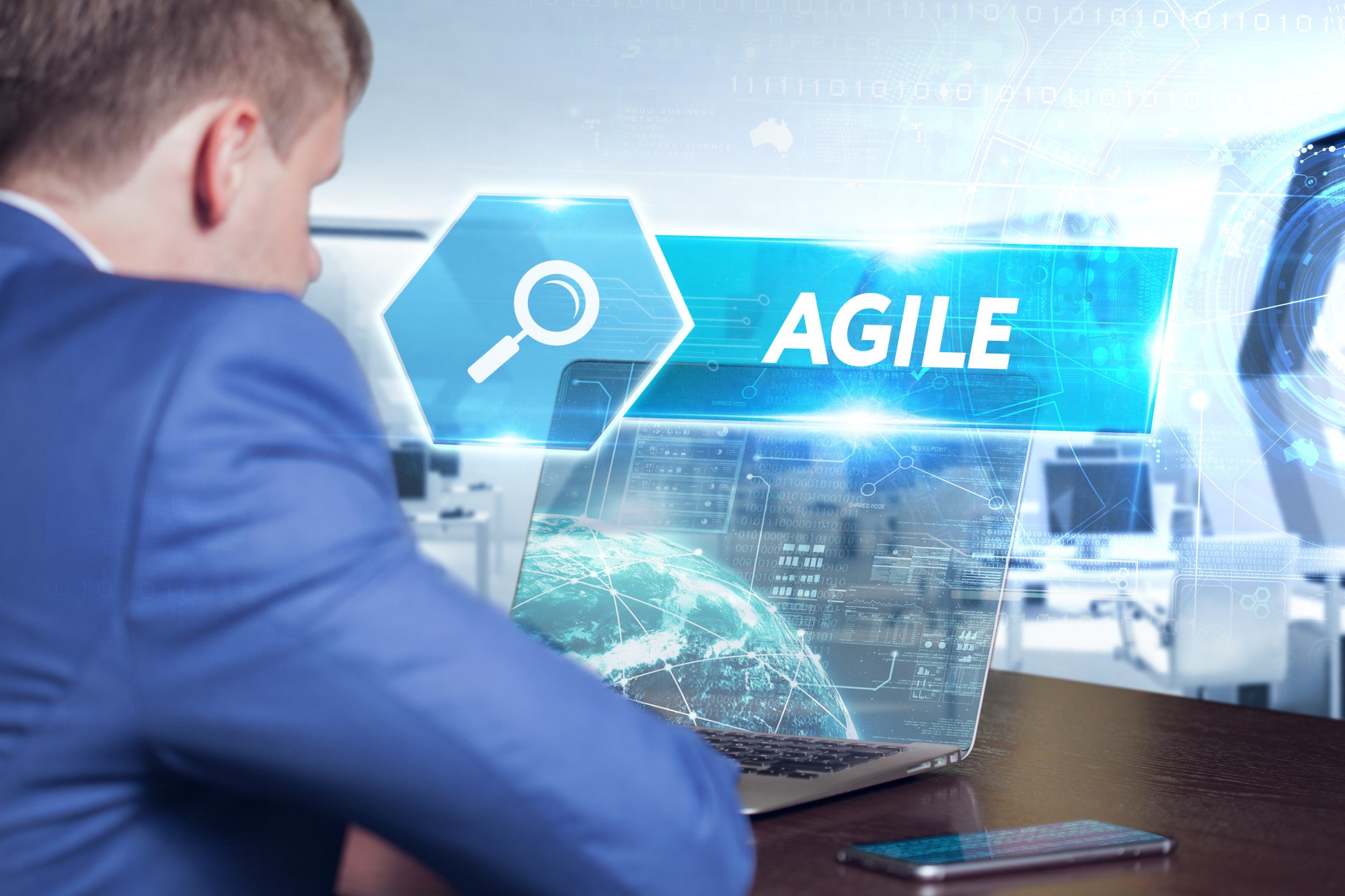 What Defines the Agile Center? The Top 10 Agile Principles & Practices
Curious about the Agile Center & want to find out more? Click here for the top 10 agile principles & practices that define who we are!
Keyword(s): agile principles
In 2001, seventeen software developers had a scrum meeting and created the agile manifesto. A set of twelve agile principles and practices that would change the world of IT plus any other relatable field. It was a round table, filled with great minds which consolidated and created the leading strategy technique there is.
The agile centre creates a conducive environment for people to learn and develop personally and through their enterprises. Eager to learn more, read on and find out the top ten guiding standards.
Agile Principles and Practices
Using the Agile Center, an enterprise can learn about lean-agile transformation, planning and execution of a strategic plan. Guided by its core values, the agile manifesto agrees on these principles and practices.
1. Our highest priority is to satisfy the customer through early and continuous delivery of valuable software
This principle runs on the motto, 'the customer is always right' learning to listen to the customer, one can really understand their needs and make for an easier way to deliver a valuable product or service.
The feedback will be more effective and efficient as you will not need to study the customer a subject; neither will you need to document results for improvement.
2. Welcome changing requirements, even late in development
Agile processes harness change for the customer's competitive advantage
The best thing about agility the ablility to accept change. Especially for a good course. This principle appreciates the fact that you can play around with your strategy accepting any iteration even late in the project.
The best ideas come by when the project is at the edge of completion. Agile methods use this technique to incorporate all that can be used to make the project more than a success.
3. Deliver working software frequently, from a couple of weeks to a couple of months, with a preference to the shorter timescale.
Other project management methodologies may prefer more documentation and a stick to the scheduling mechanism. Not for agile, this methodology is focused on the development rather than the plan, discussion, and documentation of projects.
Works similar to fieldwork, when all is said and done, the documents will not matter, just the outcome.
4. Business people and developers must work together daily throughout the project.
Collaboration is the key to success. While business people see differently from the developers, a bridge between the two is required. Agility training recommends that people build teams to be able to exchange ideas and facilitate the strategy.
With such great minds working together, nothing is unstoppable. There will be evolution and innovation in all projects.
5. Build projects around motivated individuals. Give them the environment and support they need and trust them to get the job done.
It can be so belittling to have someone shadow and critique your work every now and them. In contrary to such, the agile center allows for people to grow mentally and contribute openly without having to check themselves.
With qualifications, comes experience and the ability to work effectively and efficiently. Besides, only the best participate in the scrum.
6. The most efficient and effective method of conveying information to and within a development team is a face-to-face conversation.
There's nothing better than a personal conversation with someone. You can truly Express your opinions and share your ideas. Using even the best communication tool in the industry wouldn't explain what you truly want to express.
That is why agile methods encourage face to face conversation. Being able to point out bluntly information relevant to any project.
7. Working software is the primary measure of progress.
All factors in a project work towards a foreseeable future. Having prototypes and working amendments is what is best for the progress if the project. Without a context to work with, you may not have anything to work with.
An agile center will allow you to see the cracks and holes in something from an example, a working example. They train you to look at the bugs you see, rather than the works you imagine or plan for.
8. Agile processes promote sustainable development. The sponsors, developers, and users should be able to maintain a constant pace indefinitely.
Productivity is best done under short sprees of creativity. You know when the idea sparks and makes you feel important in something. That is what agile is all about. A great pace is what drives a project to success or boredom.
While it's not a planned way of working things, you will certainly be thrilled with the amount of work that can be done in a short time.
9. Continuous attention to technical excellence and good design enhances agility.
Two words: technical excellence and designing. With agile methodologies, you will not need to twitch each and every move you make. It will be like building blocks to the end. Every small move you make makes an impact on the end result.
While the road to success sometimes doesn't take much credit compared to the result. Agility is best at showing that. All you require is to trust the process, and all will be well with the project.
10. Simplicity - the art of maximizing the amount of work not being done is essential.
The agile methodologies are fast and straight to the point. No complex strategies that need approval, elaboration or complex tools. These agile principles and practices support an easy work environment for better understanding and faster development of the business strategy.
You can easily track the development of your teammates through project management software. It's all about embracing the tools that make it all easy to do the work.
Join the Agile Center
Over the years, people worked separately. Working to document and shelve their ideas, plan to meet instead of meeting to plan. You don't have to do that anymore. With the agile center, you can get your enterprise to embrace the agile principles and practices, learn the courses required to have better strategies.
Your business deserves the best. Contact us for more information on the course we offer in agile project management. Plus ways, we can boost your working environment.