The Future of the Workforce: Is Agile Training for You?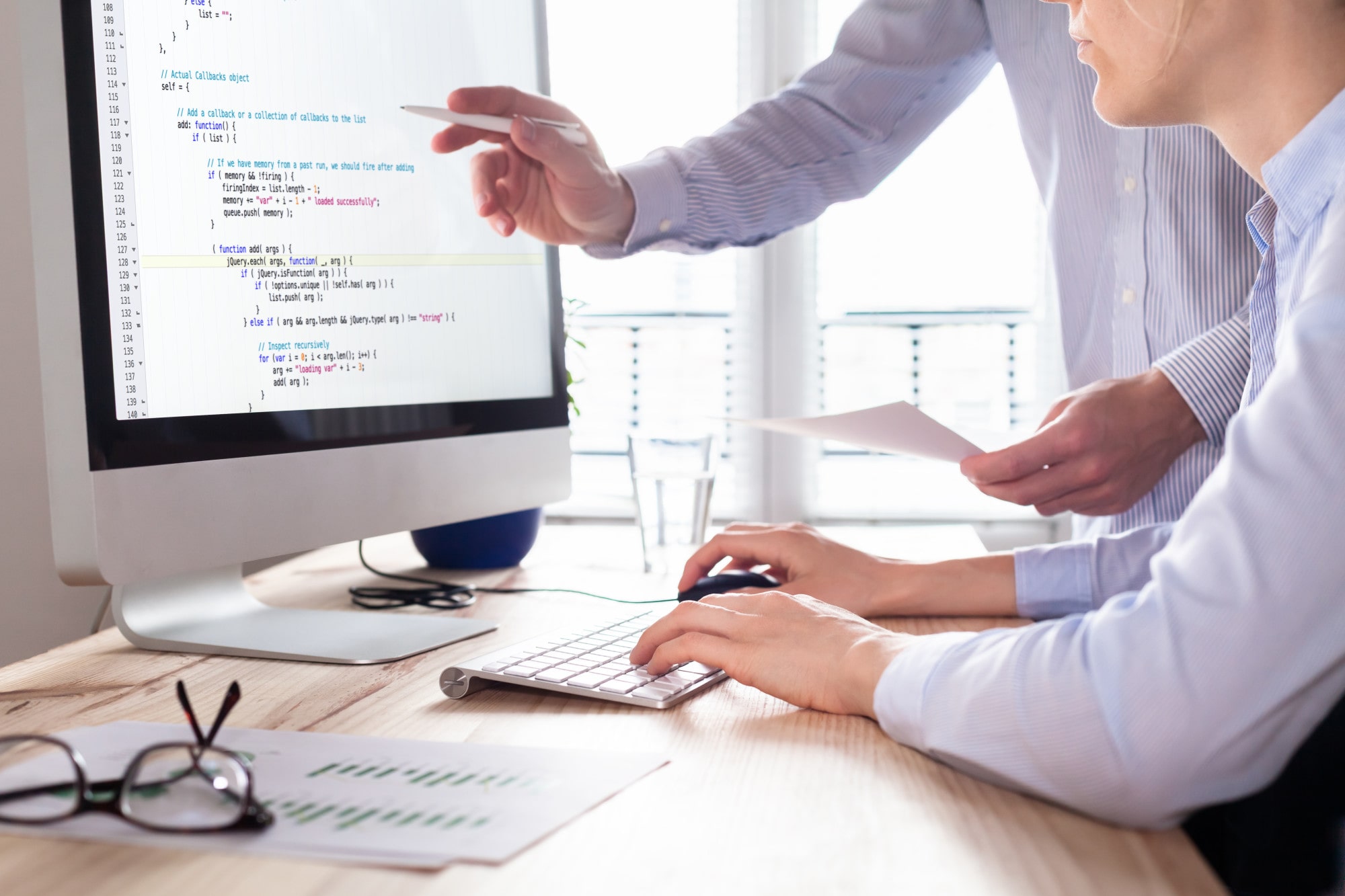 The Future of the Workforce: Is Agile Training for You?
In software development, agile methodology is quickly becoming the norm. Learn more about it by reading here.
Keyword(s): agile training
Agile is nothing short of a game-changer.
It has been dominating the marketplace for years now, surpassing clunky traditional frameworks. As a result, the demand for Agile training, professionals, and certifications has skyrocketed.
That is to say, this framework is both the present and the future of the workforce.
It represents a fine blend of modern software development and project management wisdom. The main advantage it holds is breaking down projects into small, manageable bits. This process lays the foundations for iterative, incremental delivery of products.
To add value to your career and organization, you need to grasp not only the Agile principles. And that's just the first stop because the implementation of knowledge in practice follows.
If this seems like a lot to handle, don't fret. Certified Agile training is the best way to overcome the learning curve.
A Change of Pace
The nature of workplace has changed in recent years.
Left and right, corporations are ditching the old, command-and-control leadership style. In the process, they are dismantling rigid vertical hierarchies and demolishing barriers to communication and collaboration.
The Agile framework spurs continuous improvement and delivery of products packed with user value. It puts people first and focuses on their development and growth. Thus, Agile HR has become a critical core of lean business organizations.
And that is precisely where Agile training comes into play.
Certifying and training personnel allows companies to unlock the full potential of HR. They are able to assemble self-organizing and cross-functional teams.
As for managers, Agile training gives them irrefutable proof of their skills and competencies. It supercharges their careers and enables swift growth.
In all these cases, training is a surefire way to gain an edge in the market.
Angle of Approach
The tricky thing is there is no single way to approach Agile.
The framework encapsulates a wide range of mythologies and practices. Their common thread is a dynamic take on project management and delivery of performance.
Namely, the success of Agile execution hinges on the ability to adapt to shifting challenges and business requirements.
So, the first thing to do is familiarize yourself with the underlying Agile framework. You need to gain a sense of what the Agile mindset is and how it differs from outdated methodologies like Waterfall.
Once that is sorted out, take into account your knowledge level, experience, and goals.
Notice training usually encompasses multiple layers of the organization. Indeed, it makes a lot of sense for all team members to enroll in common programs, ideally in the same class. Involving development teams and key stakeholders in the education process is a must.
That's the way to keep everyone in-the-know and on the same page.
On the other hand, more formal concepts are usually for individuals, not whole teams. Depending on your ambitions, you can go more in-depth on your own here.
Baby Steps with Agile Training
Taking into account its ubiquity, Agile is probably the right choice for you.
But, the question remains: which training to go for? Well, there is no shortage of great options available.
For example, you can obtain a solid baseline with a Certified Scrum Master (CSM) program. It's one of the most popular courses for managers and it sheds light on the makeup of Scrum. When we say makeup, we mean Scrum roles, artifacts, happenings, and procedures.
You can take this course with three-day training class via esteemed Scrum Alliance. This is a go-to for various Scrum courses. It spearheads the adoption of this framework in the software industry.
Apart from the aforementioned program, it has six other courses for IT and development pros:
Certified Scrum Product Owner
Certified Scrum Developer
Certified Scrum Trainer
Certified Scrum Coach
Certified Scrum Professional
They suit people of different positions and in stages of the career.
Venturing Further
The next logical step would be to check out the Certified Scrum Product Owner (CSPO).
The course teaches students how to set ideas and goals in advance and then guide development toward success. Product Owner is a key stakeholder, who sets (and resets) requirements via user stories and Product Backlog.
Among other priorities, this individual ensures a prime level of user functionality.
On the other hand, Scrum.org offers the Professional Scrum Master (PSM). This course entails intense training and testing. You have to obtain theoretical knowledge but also display you are able to apply it.
After a PMS assessment test, no additional training is necessary.
Furthermore, Project Management Academy (PMI) is another reputable institution setting industry standards.
It provides excellent training for those who are leaders in management or want to become one. For instance, Agile Certified Practitioner (PMI-ACP) lets you learn the ins and outs of the effective Agile application.
The only problem is it requires 1500 hours of work experience on Agile projects. So, it's definitely not something for newcomers.
Scaled Agile at Its Finest
As we indicated earlier, there are multiple implementation methods worth noting.
To navigate this complex landscape, it's crucial to understand the differences and similarities between them. And this is what Scaled Agile courses can do for.
For instance, Scaled Agile Framework (SAFe) is a major model geared toward lean enterprises.
If you want to become proficient in it, opt for licensed SAFe training courses like SAFe Agilist. They give insights into Scaled Agile Framework and its implementation in enterprise environments. You also gain a deeper understanding of Lean and Agile portfolio management.
This knowledge lets you plan and initiate short iterative cycles (Sprints).
You cannot go wrong tapping into other SAFe courses, exams, training, and other resources either. Agile Center lists a heap of options worth your attention.
Some of them are:
The training lasts two days and takes place in cities across the globe.
Beyond these learning sources, the list of possibilities goes on. Feel free to explore more and remember. The more courses you complete, the better it is for your career/company.
The Future Is Now
Agile is here to stay and rock the booming software ecosystem.
It's fostering disruptive market conditions and opening incredible growth opportunities. Agile training is a sound strategy to capitalize on these trends and level-set an organization.
In other words, learn the basic lexicon of Agile to get more things done every day. You want to stick to renowned certification programs and the most prevalent methodologies. These are knowledge benchmarks.
Use them for real-world application of methodology, which is always a process of trial and error. In due time though, you should be able to empower the teams and delight the customers.
Contact us if you need help in taking the business game to the next level. It's time to embark on a professional learning journey!