Looking to Boost Your IT Career? How to Become SAFe Agile Certified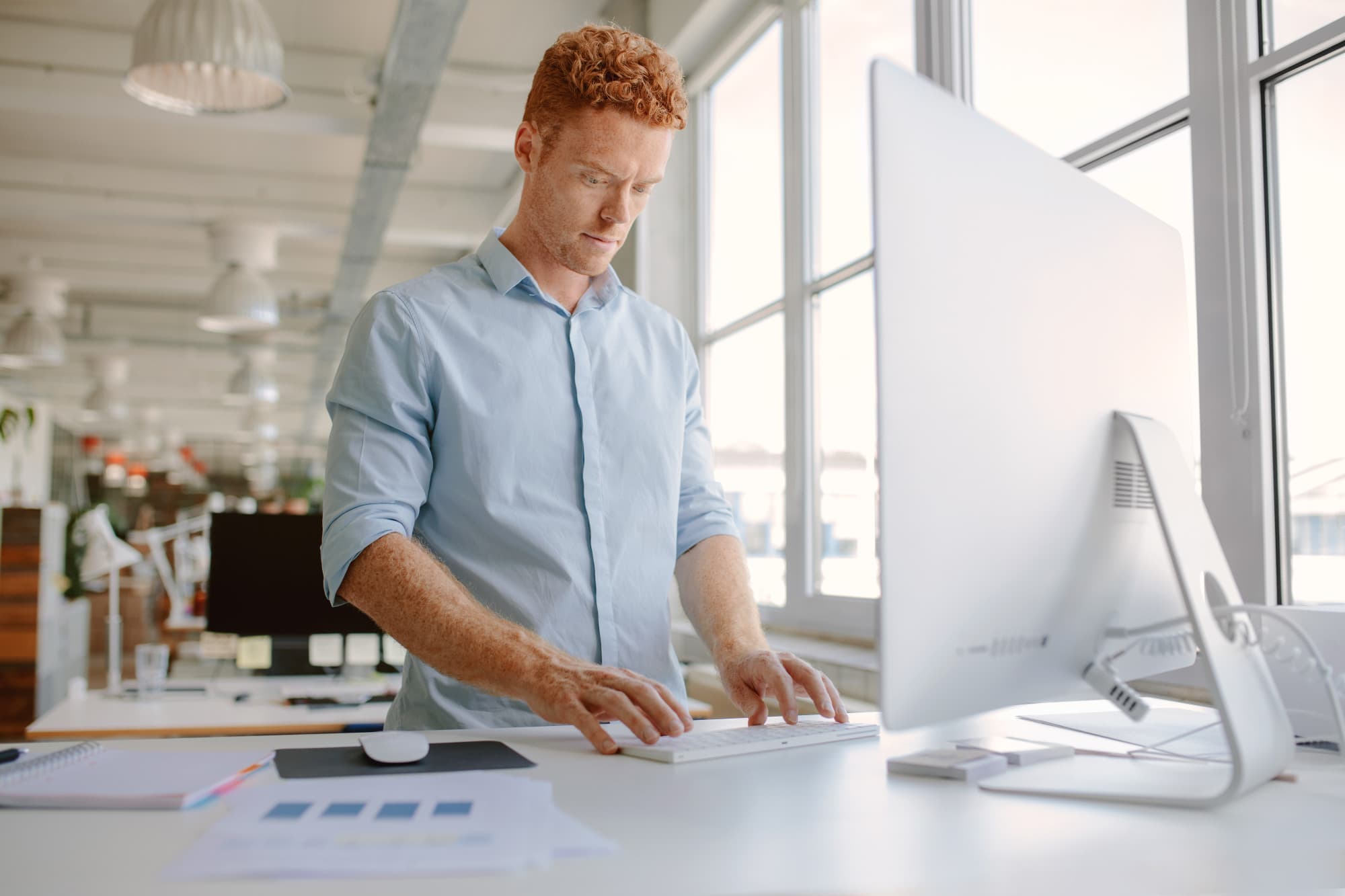 Looking to Boost Your IT Career? How to Become SAFe Agile Certified
Learning new IT skills can help boost your career and earn you extra income. Read on to learn how to get SAFe agile certified.
Keyword(s): SAFe agile certified
With benefits like a 20 - 50 percent increase in productivity, a 25 - 75 percent increase in quality, and a 30 -75 percent faster time to market. So, it's no wonder 70 percent of Fortune 100 and more of the 2000 Global are using the SAFe agile framework and have SAFe agile certified professionals on staff.
If IT professionals want to keep up with the latest trends in the industry, getting a SAFe agile certification is something they should consider. With the framework helping grow businesses, companies are willing to pay those IT professionals with a SAFe certification more.
Surely getting a SAFe agile certification must be complicated, right? Not at all. This guide will help you become SAFe agile certified, get ahead of other job seekers, and earn more in your IT career.
What Is SAFe?
SAFe stands for Scaled agile framework. The framework uses lean-agile software, systems development, and other workflow practices to integrate its principles and practices and help businesses be agile and provide more consistent value.
By using the framework, businesses are better able to meet changing business conditions and consumer tastes. It has seven core competencies to give companies a competitive advantage and make them agile enterprises.
The SAFe Agile framework was first released in 2011 after an extensive effort to create a big picture view to improve workflow. Since then, the community has continuously updated and refined the framework. They released the latest version, 5.1, in January 2020.
What Is SAFe Agile Certification?
The Scaled Agile Inc oversees certification. Scaled Agile formalizes the certification process. They keep the copyright to the principles and practice of SAFe and release the latest versions. So companies know each individual with a SAFe certificate has the proper knowledge, training, and mindset to use the SAFe framework effectively.
There are multiple different certifications offered. Professionals can choose one that expands their knowledge and skills to become qualified for higher-up positions in the workforce. The exams have different levels starting at a foundational level to understand the system and how to use it. Intermediate and advanced levels accommodate those who want to become experts in their field on the SAFe agile framework.
Steps to Getting SAFe Agile Certified
Now that you know what SAFe is and about certification, you are ready to choose a SAFe certification that is right for you. Passing the certification exam requires a few prerequisites and study to prepare and become certified. The steps to certification are as followed:
Meet Prerequisites
Before you can take the certification exam, you need to have the right knowledge and understanding of the SAFe agile framework to apply it in the workplace:
Five or more years of work experience in software development, testing business analysis, project or product management
Experience in Scrum environment
In addition to these skill requirements, certification seekers must also take a course to ensure they are and access all study materials and the exam. Once these requirements are met, users are eligible to take the exam.
Prep For the Exam
The SAFe Agile certification can provide you the knowledge and understanding to take your career to the next level. Once you meet the skill prerequisites, you must decide what exam you are going to take. Since you want to ensure you are putting in the effort to pass the exam. There are a few things you should do to prep.
First, taking a course is essential. Training courses have an outline that will teach you the principles and practices necessary to implement the SAFe Agile framework effectively. Courses are offered for different certifications.
Not only do these courses give you the exact knowledge you need to succeed, they often give you access to the study material and practice tests.
Study material helps you focus your time to ensure you are studying the right information. Practice tests are great to help you prepare for the format of the exam. You can practice your knowledge with questions exactly like those on the exam and help you manage your time to be ready for test day.
Take the Exam
At the end of your course, you will take the SAFe Agile Certification exam to prove your knowledge of the framework. So, what exactly does the exam look like?
Exams are multiple-choice, in English, and administered electronically. Exams are closed book, so no outside resources or help is allowed. Each exam has 45 questions and lasts 90 minutes. Different exams have different passing requirements. For the Agilist exam, you must get 34 of the 45 questions right to pass with a 77%.
The cost of the exam is often included with your course. If you don't pass the first time, you can retake the exam. To retake the exam, there is typically an extra cost and a waiting period between exams.
Once you pass, you will receive your certification and digital assets to apply to your online presence. But that's not all the benefits of passing the certification.
Benefits of Certification
As we noted, the SAFe Agile Framework is becoming more commonly used by businesses. Companies are looking for and employing individuals with SAFe Agile certifications. This offers more opportunity and hirer pay for SAFe agile certified individuals.
SAFe agile certified individuals also get access to materials and training to stay updated on the SAFe Agile Framework. By staying up to date, professionals are always prepared to put into place the latest best practices. So, you can bring even more value to your organization.
After passing the certification, professionals can join the community of other SAFe certified professionals. You can go to this community for even more information about SAFe agile practices. You also get endless opportunities to network in the industry.
Become SAFe Agile Certified
Now that you know about the SAFe Agile Framework, the SAFe Agile certification, and how to get it, you are ready to decide if it is right for your career. In the long run, the benefits IT professionals can get from becoming SAFe agile certified far outweigh the training, course, and exam cost.
Ready to start your training? Sign up for a SAFe Agile certification course today and take your IT career to the next level.