What to Look for in a Scaled Agile Online Course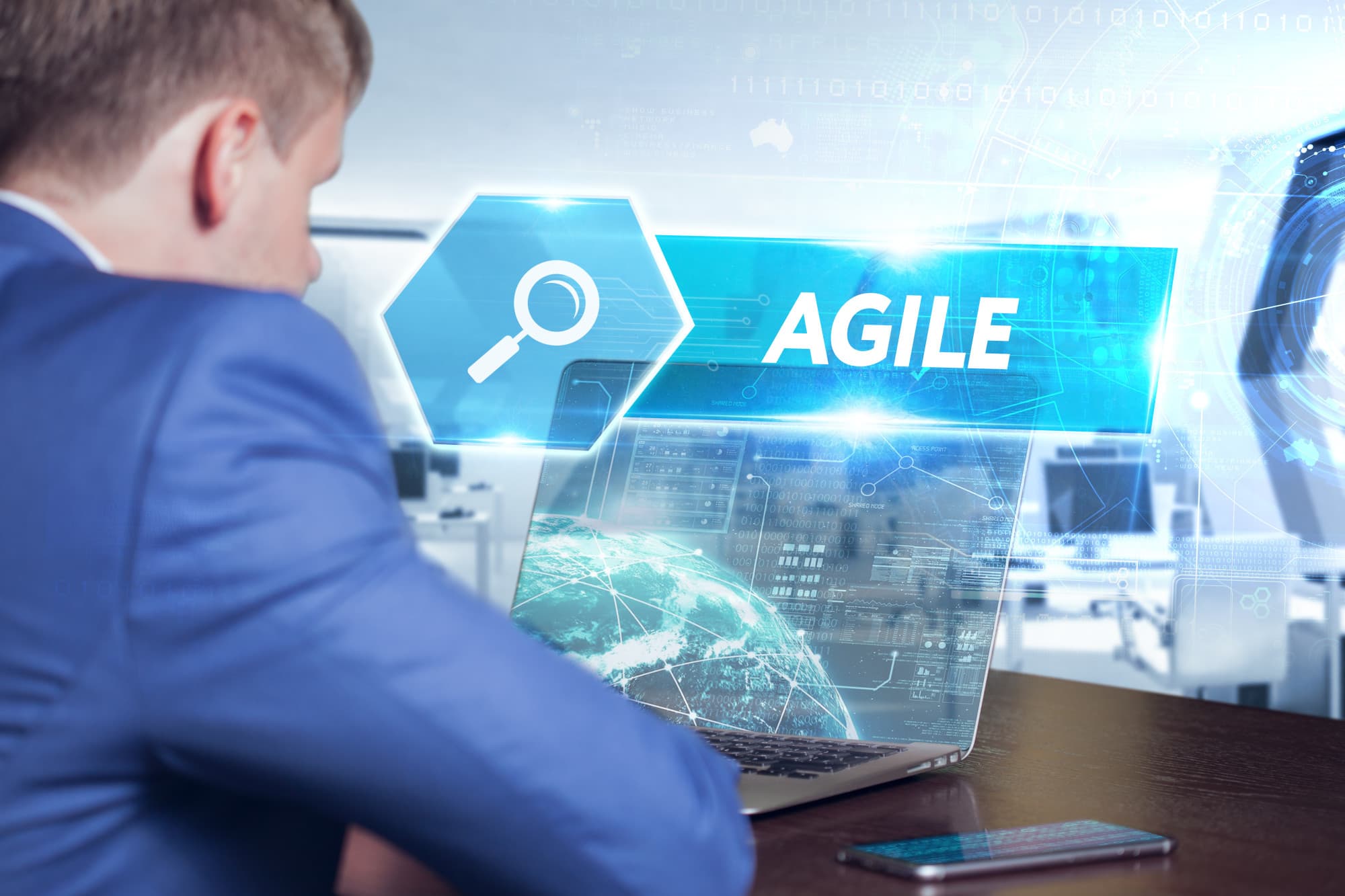 What to Look for in a Scaled Agile Online Course
Online courses are a smart and flexible choice, especially during COVID. Take a look at this guide to learn what to look for in a Scaled Agile online course.
Keyword(s): scaled agile
When it comes to project management, does your team have a dialled-in workflow? Or do you find yourselves winging it more often than not?
If so, then you could benefit from the popular scaled agile methodology. Don't worry if you don't know what that means, we've got you covered. Keep reading to learn all about agile and how to scale it for your growing team.
What Is Scaled Agile?
The agile process is a favourite amongst startup companies around the world. However, what can you do if your team is much larger than that? How can you scale the agile framework? With SAFe (the Scaled Agile Framework) you can do just by engaging in the agile methodology for large teams.
Scaled agile uses systems thinking for large teams to collaborate and deliver products quickly and continually. You won't be reliant any longer on the outdated waterfall method. Or wait until after you've completed months of creating before getting any client feedback.
As your team grows in size you will need a more structured framework for the popular agile method. By learning more about it you and your team can deliver quality products to happy and included clients that better meets the needs of a changing marketplace.
The scaled agile community is growing every day. And once you see the many great features of courses everywhere, you'll soon see why. Now its time to see how certification can help your team take on this amazing system for product development and increased efficiency at your office.
So if you're ready to see an increase in productivity and a decrease in getting your product to market, then you need to invest in scaled agile training for your team.
What to Look for in Your Courses?
When it comes to investing in your agile education for your team, not all courses are created equal. You need to find out what their experience is and what successes their previous students have had.
As you research various courses for your team, be sure to compare these five features to ensure that you choose the best one for you and your organization.
Virtual Options
In today's society, you need virtual options. Even outside of the current pandemic people are busy and teams are internationally based. You need to be able to offer your team a way to continue their education from home.
Scaled Agile online courses are a great way to learn this valuable system for your business without the expense and hassle of travelling or missing days at the office. Your team can learn from the comfort of home and use this valuable training immediately.
Easy to Implement
Your teams are busy, you can't pile on another item on their never-ending to-do list. This is why you need to find a course everyone can implement even when time is limited.
An online course with videos and worksheets will help your team to learn quickly and then implement it immediately.
Cost
While scaled agile training is an investment in your company, you still need to be aware of the cost. Many business owners don't want to think about money or budgets. It is too common to splurge in the name of writing it off later.
However, no matter how big or small your business is, you need a budget. And then you can decide how much you will invest in education each year. Once you know this information you can find a great course for your team without breaking the bank.
Team Focused
A quality course will focus on helping your team work together. It will give them examples and exercises to look at your current workflows and systems to see what is working and what can be improved.
You will soon see the challenges of your current system and the benefits of adopting a scaled agile framework. Additionally, case studies will be used so that you're not left guessing about how to implement this new system in your organization.
Your team will learn how to manage themselves and run sprints successfully. Building a culture of autonomous teams is an added benefit of the agile system.
Offer Multiple Options
No team is alike, and no scaled agile implementation is exactly alike. You need to be able to implement your scaled agile methodology based on your team needs.
Here at The Agile Center, we have dozens of courses available for every size team around the globe. Whether you're interested in live events or you're more comfortable with socially distanced virtual courses, you can find what you need for your organization.
Additionally, regardless of the type of framework you choose to follow, we've got you covered there as well. From Scrum to DevOps to Kanban you and your team can learn the best framework for your situation.
Now you know the five features to look for when researching online courses for your team. With their new scaled agile certification, you and your team will be ready to tackle your next project with increased efficiency and productivity.
Stay Flexible From a Distance With Online Courses
Being able to pivot quickly in today's market is a valuable skill for your production team. And the scaled agile framework is the key to bringing new products to market faster and with more flexibility.
Don't waste any more time with outdated project management workflows. Instead, harness the power of agility to increase your efficiency and decrease your costs and redundancy.
To learn more about how The Agile Center can benefit your team with our advanced online training, contact us today. We're here to help take your team to the next level while still maintaining our distance.