5 Reasons Your Organization Can Benefit From Agile Framework Training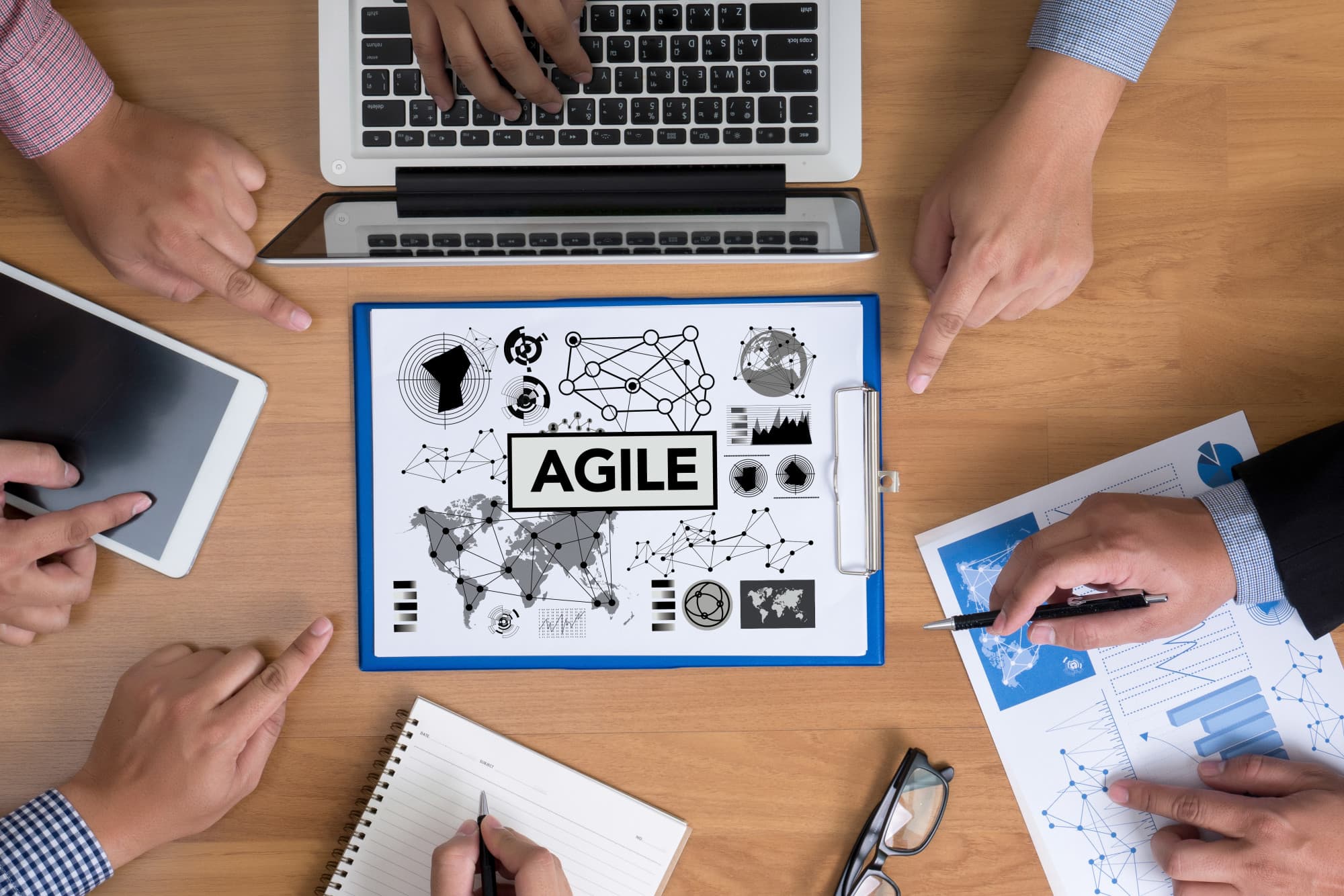 5 Reasons Your Organization Can Benefit From Agile Framework Training
Break away from oversized can complicated systems. Here are 5 reasons your organization will benefit from an agile framework.
We've seen a lot of changes to the way we work thanks to the COVID-19 pandemic. Thanks to the flexibility of teams all over the world, it could be time to adopt a new way of working. Have you considered the Scaled Agile Framework?
The original Agile framework dates to 2001. It has plenty of advantages for developing products. That said, it's difficult to work across large organisations.
Ten years later, Dean Leffingwell adapted it into the Scaled Agile Framework. This made it a great fit for these larger businesses.
Scaled Agile Framework adds the principles of Lean manufacturing to Agile's continual development.
Here are five reasons why your business can use Scaled Agile Framework training.
1. Increased Productivity
This is perhaps one of the key reasons companies switch to using this framework. It ensures better levels of productivity.
That's because teams work in alignment with the product, what it needs to do, and how it needs to work. This keeps teams focused on the specifics of each iteration. Time isn't lost on tangents or unnecessary side projects.
They also work within the stakeholder's expectations. This leads to a good balance between the work assigned and what's expected.
As the framework focuses on how to work lean and agile, this suggests specific ways to work. All team members must follow the same process in the same way.
This brings aligns the focus of each team to produce a high-quality product. Everyone ultimately sings from the same hymn sheet.
2. Better Transparency
Many businesses work in a traditional 'silo' setting. You might have Research and Development, Operations, Quality Assurance, and so on. They work on their own projects in their own way.
This creates a sense of functional independence in each department. Unfortunately, it doesn't foster any cross-department collaboration or communication.
Working across departments offers the kind of innovation that can make products exceptional.
The Scaled Agile Framework emphasises transparency. Every team knows what other teams are working on. Note the importance of the team, rather than the department.
Increase the sense of transparency by learning Agile from an online course with your team. Everyone learns the same information from the same source.
3. Built-in Quality Assurance
If you have individual teams using the Agile Framework, they may run their own version of it. That works for them and you get good results.
Yet you soon run into problems when you try to scale the framework across the whole business. Each version of Agile may be slightly out-of-kilter with the others.
Part of this is because individual teams are running to a different iteration timetable. They may also use different practices depending on their technical disciplines.
Finally, individual teams might use different project management tools or reporting processes. All of these factors can lead to quality issues.
Training teams in the Scaled Agile Framework helps solve these problems. Leffingwell designed the framework for use at scale. It has quality practices built into it.
Think of each process followed in each iteration as its own quality assurance guide. Creating these guides before the project begins keeps quality top-of-mind throughout.
4. Improved Teamwork
The framework focuses on the 'teams' aspect. In fact, the framework doesn't work unless you have a robust set of teams in place.
When using the Scaled Agile Framework, teams need to be able to organise themselves so they can deliver work. This requires excellent planning and communication skills.
Teams also help to create the vision for the product in collaboration with the client. Members know why they're working on particular projects. This helps to keep the team motivated since they're also passionate about the vision.
The other advantage of the Framework for team working is a better understanding of which roles are actually needed.
When you first use Agile in a team, you can spot which new roles you will need. It also shows you which current roles can or should change to suit the projects.
The same happens when you use the Scaled Agile Framework. You'll get a good overview of where product management fits into the new scheme of things.
This gives great opportunities for better planning, human resources issues, and working on a portfolio of projects.
5. Faster Working
As we've said, the framework keeps everyone heading in the same direction. This means all teams work to the same strategy at each level of the organization.
This means you get products to market quicker because you remove the blocks that otherwise hold up your progress. You also work to a set timeline so projects can't drag on for months beyond their original deadline.
In fact, businesses using the Scaled Agile Framework enjoy a 30–75 percent faster time-to-market.
Working in this faster format has other benefits. Failures or mistakes become easier to spot earlier on. This means you can fix them when they're less problematic.
It also means that businesses can ship products in increments. This provides you with feedback at earlier stages in the process.
Without using Agile, you might release a product and wait a few months for customers to find the bugs. Or the negative reviews pinpoint things you'd missed.
When you use an Agile process, you continually work to improve the product. You can add new features to the scope with new iterations. This means you only work on features the users want, rather than what you think they want.
The other benefit is the ability to generate a return on the investment much more quickly. By working in chunks, smaller investments are required to get started.
That's How Scaled Agile Framework Benefits You
You can see why and how the Scaled Agile Framework benefits large organisations. Now is a great time to invest in training as we transition to new working practices for the pandemic.
You and your clients can enjoy more productive, transparent, and beneficial working relationships. With products developed more quickly, you can enjoy starting work on the next project.
Would you like to introduce the Framework to your organisation? Click here to check our range of Agile training courses.