How the Modern Enterprise Architect Benefits From SAFe® Training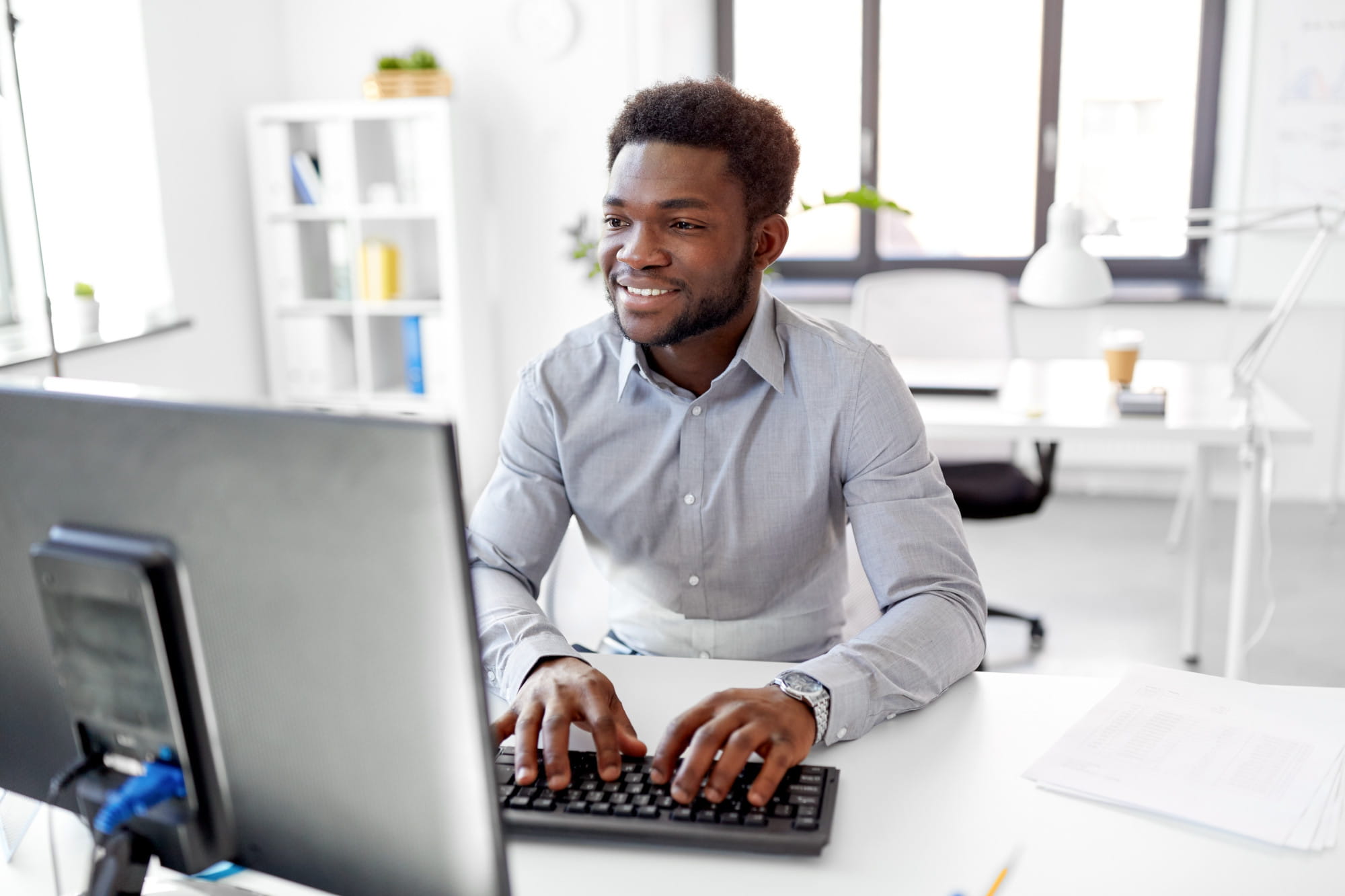 How the Modern Enterprise Architect Benefits From SAFe Training
Learn how an enterprise architect greatly benefits by exploring certifications, such as the SAFe® 5 Architect (ARCH), in this career and industry guide.
Keyword(s): enterprise architect
Unfortunately, 60% of product managers wish they had more technical skills. And only 5% said they know how to code. Having a technical background can help immensely when planning product development.
Enter the enterprise architect. The liaison between executives and the teams developing new products in your company. The person who knows the tech stack of your company as well as how to ensure timely delivery of products to the customer.
Are you exploring the career benefits of becoming an enterprise architect? Are you currently in the field but looking for a way to increase your marketability and skills?
Then earning certifications such as SAFe 5 Architect could greatly benefit you.
Don't worry if you don't know what that means, keep reading to learn all about it and how it can further your dream career.
How Agile Can Help You
The architect prioritizes the strategies and identifies the key problem areas. They are responsible for keeping the development on time and on budget. They see the big picture and ensure that when the team is sprinting, they are heading in the right direction.
As the enterprise architect, you marry the specialized tech skills with the soft skills necessary for any company to succeed. You ensure that the organizational infrastructure and systems align with the company goals.
You make sure that your team meets their key performance indicators (KPIs). And you ensure that collaboration happens across departments. Thus you avoid separate silos amongst employees.
It can be difficult to work with so many responsibilities. But this is what gives you and your company a competitive advantage when it comes to creativity, flexibility, and productivity.
The agile framework is a seamless transition to help your IT department work closely with others. It also helps to improve productivity and transparency. By incorporating an agile foundation with the technical skills you can create an environment that rapidly delivers quality products.
Start to incorporate the agile framework into your planning process. Then you will see an increase in productivity and implementation. No longer will the IT department wonder if anyone cares what they're doing.
And no longer will the marketing department be tasked with selling a product that customers don't want. Instead, you ensure that the systems are in place to ensure seamless functionality.
How Certification Can Further Your Career
As you further your career you will find it necessary to show certifications. Use this to show you're well-versed in the agile framework as well as in enterprise architecture and IT experience.
Finding the right certification to show you've mastered the Scaled Agile Framework is important to further your career. This certification will enhance your current EA degree and IT background.
The SAFe certification doesn't substitute for enterprise architect classes. Rather it enhances your coursework by giving you a new way to plan how your team approaches development and production.
As the enterprise architect, it is up to you to define the key initiatives. Then communicate those across the various disciplines and departments within your team. These soft skills are a vital addition to the important technical knowledge you must have to be successful in this role.
Certification in certain areas will allow you to be more of a T-shaped employee. This will give you various opportunities across several departments and roles. You need to be well-versed in various soft skills such as effective communication.
As the liaison between upper management and your team, you need to be able to work across the various departments.
However, you also need to have in-depth knowledge of the technical aspects of the work your team is completing. This will allow you to get in the trenches, so to speak, when you need to, to help with various backlog tasks.
How to Choose the Right Certification for an Enterprise Architect
You know that you enjoy IT and have a solid background in the vital technical skills needed. However, you want to continuously learn and become better at your job. Or maybe you want to branch out and investigate architecture as a possible new career move.
Either way, SAFe for Architects certification can give you valuable training in how to be an efficient enterprise architect who runs and manages productive teams.
As you're exploring certification, we encourage you to find a program that will teach you the agile method. And will incorporate seamlessly your EA system.
You want to successfully deliver products that your marketing team can sell to satisfied customers. And your team works hard to deliver these products on time. To speed up your delivery without sacrificing quality, then the Scaled Agile Framework is key to your success.
SAFe training will allow your team to scale their efforts and deliver new products regularly and quickly.
You Can Benefit from Certification Today
As you explore developing your career, the enterprise architect may be a great choice for you if you enjoy working with both the technology and operations of your business or company. If you're good at seeing the big picture and work well with many people across departments, then you're on the right path.
Additionally, as you further your career and want to add to your resume, certification in a framework such as agile can help you. It will also help your team to deliver new products and software programs on-demand and at scale.
If you have more questions on how we can help you find the perfect certification for you and your company, reach out to us today. We are here to help you get on the path to the perfect job and to utilize the agile method to develop your team to increase efficiency and attain their goals.