How to Be Productive and Efficient When Part of the Remote Workforce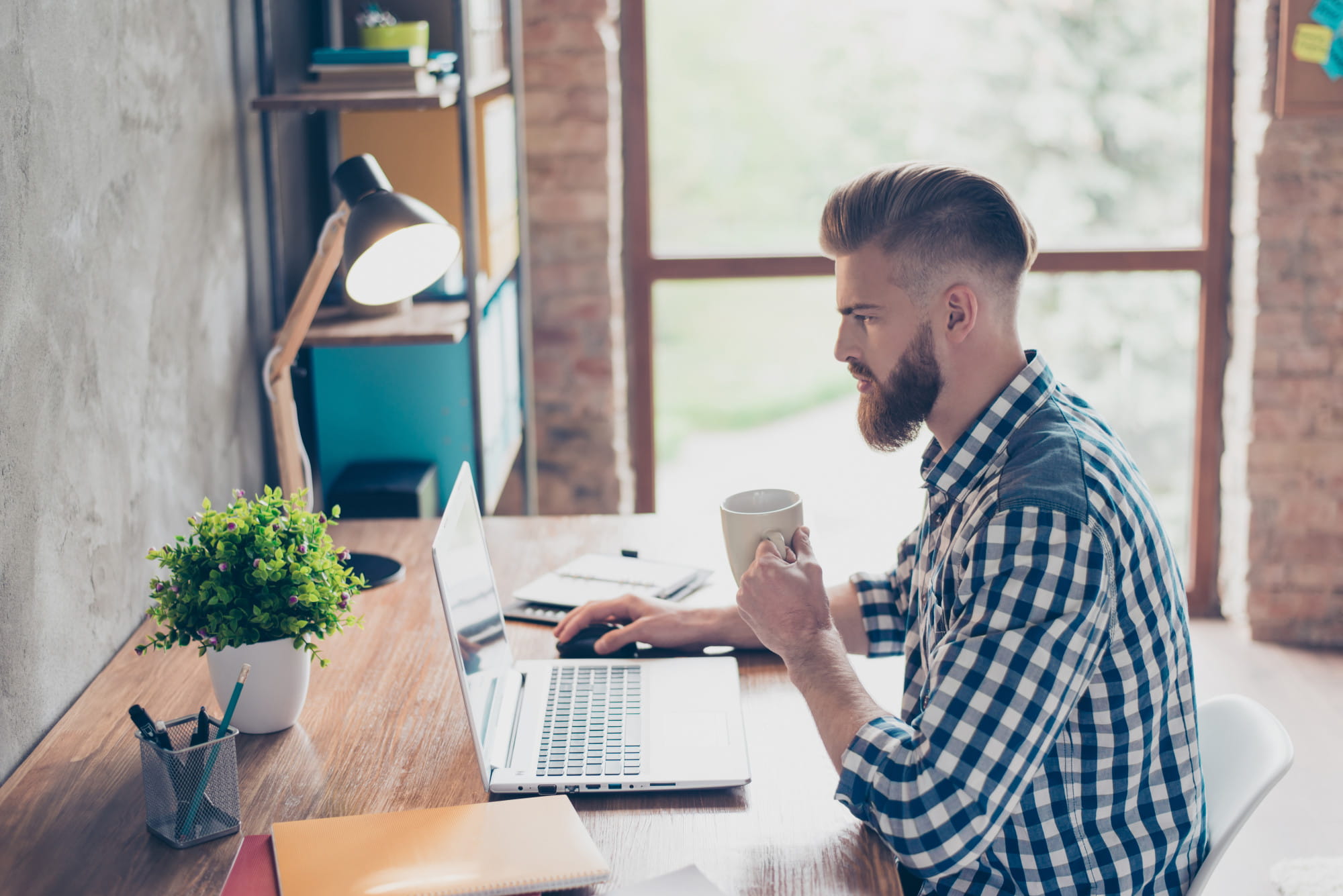 How to Be Productive and Efficient When Part of the Remote Workforce
The global pandemic has many IT pros now working from home. How do you stay productive and efficient in the remote workforce? This guide has the answers.
Keyword(s): remote workforce
Recent events have turned millions of people into remote employees, seemingly overnight. A lot of employees and managers suddenly find that they're part of a remote workforce, and some may be having trouble adjusting to everything.
It can be easy to underestimate just how much working in an office can help keep you on schedule. When you're physically surrounded by coworkers and have the daily rhythms of the office to follow, staying productive and on task is simple.
When you're part of a remote workforce, it isn't just up to you to make sure that work gets done on time. It's also your responsibility to make sure that you're working efficiently and staying on task at work.
Whether you're new to working remotely or if you want to help your employees work efficiently when they're at home, we're here to help. Keep reading to learn our tips for staying efficient when you're a remote employee.
How to Be a Productive Part of the Remote Workforce
Working at home can be difficult for some people that aren't used to it. They may have children that distract them for work, or they could simply be struggling to work outside of their usual workspace.
With the right tools and help, anyone can become an efficient remote worker. If your newly remote team is having difficulty adjusting to their new work-life, consider sharing these tips with them.
Create Your Work Location
Working from your bed may seem like a dream, but that could be hurting your ability to be productive.
People that are working remotely should try to find a dedicated and comfortable sport at home that they can work from. It should ideally be somewhere that you can associate with "work time" and can leave when you're off the clock.
Try to choose somewhere that's far away from the bustle and noise of your house. Make a spare room into a temporary office, or dedicate "office hours" to a certain room in your house and ask to not be disturbed when you're working.
Keep Learning
A lot of businesses are struggling to maintain normal operations as they switch to being remote. Many aren't concerned about continuing employee growth, but if they want to have a successful remote workforce, education should be top of mind.
Training and skill growth shouldn't stop just because people aren't at the office. Managers should be doing whatever they can to encourage employee learning and growth while they work remotely.
Consider signing your employees up for webinars. Look into utilizing online courses people can take to learn new skills or earn certifications.
Find a Friend
Sometimes just taking the time to talk to coworkers can help you feel more productive at work. You can have someone to bounce ideas off of, collaborate on work, or just have a nice conversation.
If you're working from home, it's safe to assume that your office uses a chat app like Slack or Google Hangouts to communicate with people. Find someone you can message when you need to and make an official remote work friend.
One of your work friends can easily send you a quick message to see how you're doing and check in on your work progress. Having someone holding you accountable for getting things done can be a very helpful and effective way to boost productivity.
Ask for One-on-One Time
Are you someone that likes to have daily check-ins with your boss? It can be easy to check-in when you work in the same building, but maintaining that cadence can be hard when you're working remotely.
Be proactive and ask your manager if you can set up a scheduled time to catch up each day you're working remotely. You don't have to plan a full meeting, a quick 10 minute summary of what you're working on what you need can be more than enough to help keep you on track.
Maintain the Same Habits
The saying that humans are creatures of habit is absolutely true. If you find yourself breaking from your usual work habits, you may find that it's more difficult for you to do productive work.
You may not have to dress in a suit and tie when you're working from home, but changing out of your sweats or pajamas into more work-appropriate attire can do a lot to get you in the work mindset.
The gyms may be closed, but you can still get your blood pumping with a quick at-home workout routine. If you're used to listening to a podcast during your morning commute, consider listening to it when you're getting ready or eating.
Try to maintain as much of your usual workday routine when you're working from home. You'll be surprised at how much a little regularity can help improve your productivity at work.
Stay in Touch
Even though you're expected to work and be on time for calls and meetings, a lot of managers understand that working from home doesn't mean that you're going to be glued to your desk from 9-5
Your kids may need some help with their schoolwork. You could have to run to the store or walk your dogs. Perhaps meals need to be made, and you need to take the occasional break.
If there's an app version of your office's communication method of choice, make sure that you put it on your phone so you can respond to important messages even if you aren't on your laptop.
Let your co-workers or managers know that you're about to take a break or do a different task, but let them know when you'll be back online.
Improve Your Workforce
Staying productive in a new work environment is important. If you want to maintain an efficient remote workforce, encourage everyone in your office to follow these tips.
Are you interested in learning more ways to work efficiently? Do you think your workplace could benefit from knowing more Scrum or Agile techniques?
Regardless of what you need, we're here to help. Be sure to reach out to us today so we can start talking about the best way to help your employees.