The Scrum Master Career Path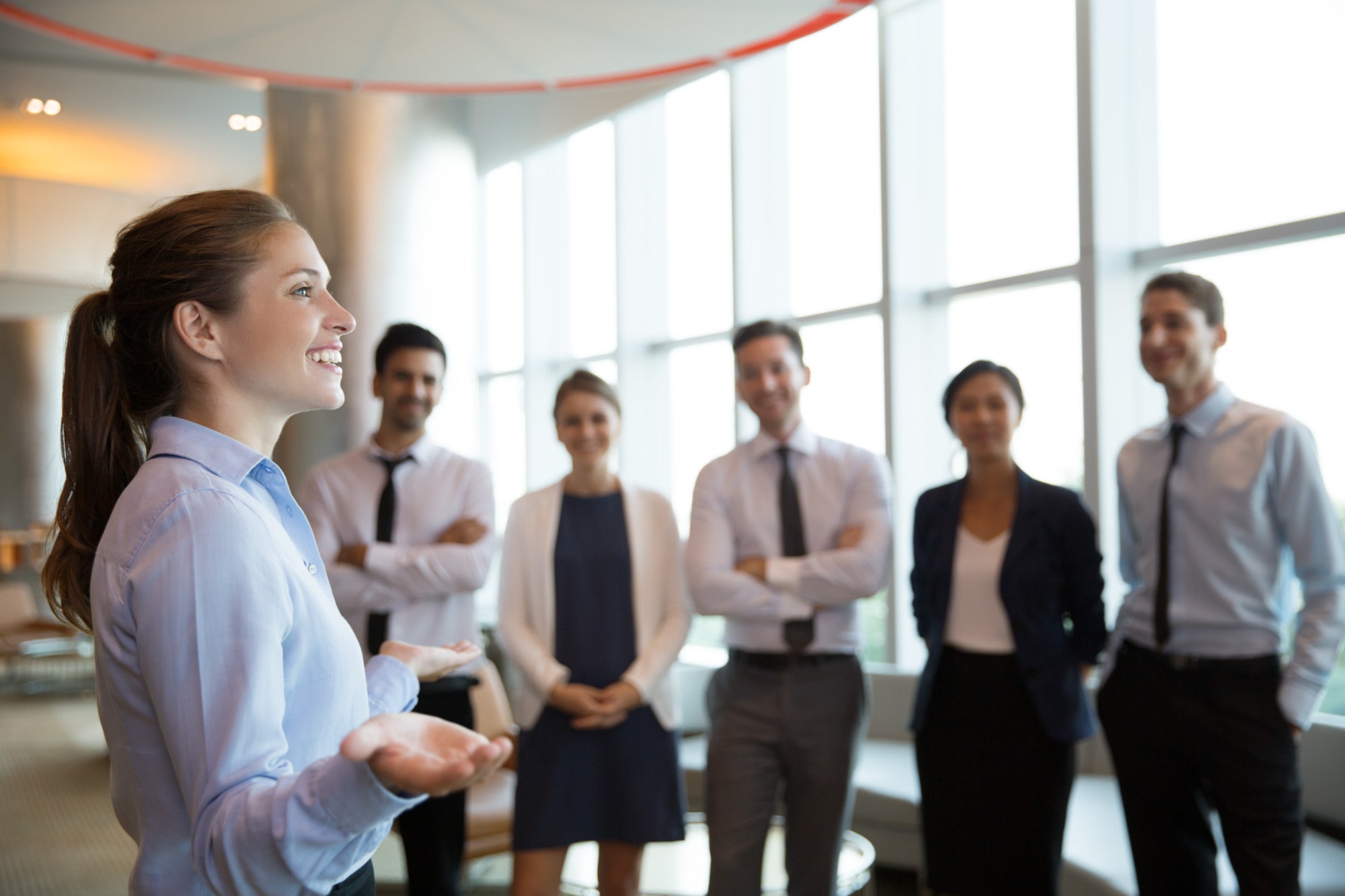 The Best Scrum Master Jobs and Career Path for Certified Professionals
So, what sort of scrum master jobs and career opportunities will you have once certified? Get an idea of your scrum master career path in this guide!
Keyword(s): scrum master jobs
If you're involved in product development or the tech field and you want to advance your career, one way to achieve that is by becoming a Certified Scrum Master (CSM). This type of certification qualifies you to manage a scrum team, making you a valuable asset for any business.
What kind of Scrum Master jobs are available, what kind of salary can you expect, and how can certification help you land these jobs? Read on to find out more.
What Is a Scrum Master?
Let's start with an explanation of Scrum itself. Scrum is the name for the framework used when developing software and other products. In a very real sense, Scrum provides the roadmap that teams follow in order to complete each step and deliver a quality product.
The Scrum Master is in charge of promoting and supporting the framework (Scrum). A good CSM ensures that everyone understands Scrum theory, practices, rules, and values.
CSM duties include:
Ensuring the team understands the goals, scope and product domain
Ensure communication between the team, the organization, and product owner(s)
Manage sprints and spillovers
Develop a Product Backlog of management techniques
Understand Scrum and Agile methodologies
Facilitate Scrum events
Overall, the CSM is tasked with not only managing a team but handling challenges in order to deliver the product as specified.
Why Become a CSM?
There are a few reasons to pursue Scrum Master certification. Career advancement is one as new job opportunities become available to you. A Scrum Master's salary can be significant depending on your experience.
You can also become a more valuable member of any organization as you will play a crucial role in fostering communication between your team, your company, and the product owner(s).
Scrum Master Vs. Project Manager
You might be familiar with project management. It's easy to get the two fields confused. In fact, a Scrum Manager and Project Manager have distinct roles in product development.
Product Managers focus on the product itself
Scrum Masters focus on managing the scrum team and other people within the organization, as well as the product owner
Product Managers are concerned with the success of the product
Scrum Masters are concerned with the success of the team
Product Managers handle all aspects of product development
Scrum Masters remain focused on the team that is creating the product
In other words, the Product Manager's role is to serve the PRODUCT, while the Scrum Master serves the TEAM.
The Methodologies Behind Scrum and Agile
Successful software and product development rely on two main methodologies: Scrum and Agile.
Scrum Methodology
Scrum methodology incorporates a heuristic scientific approach. The basic concept behind a heuristic approach is that it enables your team members to learn and solve problems on their own.
This is known as a self-discovery approach, as opposed to an algorithmic one, which uses a clearly defined set of rules or instructions to solve problems.
Agile Methodology
Agile methodology is used in product development as a way to break down tasks into stages called "sprints". Sprints require constant collaboration with the team, the organization, and the product owner(s) at every stage. It is also a way to achieve continuous improvements and iterations along the way.
What Skills Do You Need to Become a CSM?
In order to become an in-demand CSM, you will need to master a number of hard and soft skills.
Scrum and Agile training
Knowledge of iteration and incremental processes
Develop organizational skills
Familiarity with technical terms and processes related to software and software/product development
Servant leadership mentality
Teaching and coaching abilities
Ability to troubleshoot and solve conflicts
Effective communicator
Let's dive a little deeper into the responsibilities of a Scrum Master.
Scrum Master Responsibilities
CSMs are like coaches who are tasked with leading a team on the field. Their overall goal is to get the ball to the goal line, on time and on budget. Your job as a CSM is to ensure that everyone understands their roles while keeping an open line of communication between everyone involved.
Responsibilities:
Creation and implementation:
Create/onboard project teams
Integrate team members within the organization
Explain the goals and vision to the product team
Monitor progress of the project
Provide constant feedback to the team, senior leaders, and product owner(s)
Resolve problems:
Solve challenges
Tackle urgent matters in a timely manner
Work to resolve internal conflicts and questions
Resolve issues between the team, leadership, and products owners
Teach the team how to solve problems using Scrum methodology
Improve outcomes:
Implement Agile methodology and practices
Manage integrations and iterations
Develop test methods that reduce errors and save time
Now, let's talk about the career opportunities that may be available, as well as Scrum Master salary ranges.
Scrum Master Jobs and Salary Ranges
There are many scrum master career paths open to CSMs, from entry-level to more senior positions. You will find both Scrum positions and Agile careers.
Sample Job Titles
Certified Scrum Master
Entry Level Scrum Master
Associate Scrum Master
Scrum Master / Agile Coach
Scrum Master – Operations
Senior Scrum Master
Senior Scrum Master / Program Manager
Scrum Master II
Consultant II
SAFe AGILIST / Scrum Master
Agile Delivery Manager / Scrum Master
Agile Scrum Master
Project Manager (Scrum Master)
Senior Product Manager
Now that you see the range of jobs that are available, what can you expect to make in these positions?
Salary Ranges
Scrum Master salaries range from around $50K for entry-level positions to more than $126K for Senior Level positions.
Here are examples of salaries from some of the leading job boards:
Salary Ranges based on experience:
As you can see, becoming a CSM can lead to a successful, high-paying career with plenty of opportunities to grow.
Enhance Your Career Opportunities with Scrum Master Certification
Becoming a CSM will help you qualify for an array of different Scrum Master jobs in any number of fields. Get started today by taking advantage of Agile Center's consultancy and training services.
We offer courses in Agile methodologies, Scrum Master, and SAFe® for fields like government, architecture, software engineering, and DevOps. Check out our blog for additional resources and information about Scrum, Agile, and SAFe.